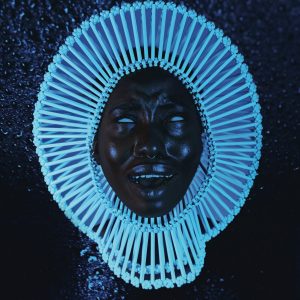 In his most recent album, "Awaken, My Love!," Childish Gambino trades his usual strong rap verses and pounding baselines for soulful melodies and powerful mantras. The highly anticipated third album released on Dec. 2, includes 11 songs, inspired by 1970's R&B.
Donald Glover, who got the name "Childish Gambino" from a Wu-Tang Clan Name Generator, began his career in screenwriting and television. Glover's most well-known role is from "Community," a sitcom about a group of friends in community college. He currently stars in "Atlanta," a show which he created. Glover also had a career as a stand-up comedian.
Eventually, Glover ventured into the music industry and with it, brought new and creative ideas. His debut album, Camp, featured songs that clearly showcase his comedic background, such as "Bonfire," and songs that include heartbreaking lyrics about his struggles, like "Outside."
It is understandable that Glover's lyrics are the main focus of his older albums. However, this is the opposite with "Awaken, My Love!."  The album, co-produced with Ludwig Göransson, is one of the most unique collaborations between the two. Gambino emphasized different sounds and instruments to express a tone in his songs.
Track three, "Boogieman," uses only six verses to convey a painful message about police brutality. The song portrays police brutality as a frightening monster by repeating the word "boogieman" and mixing evil laughter into the track. In depicting police brutality as a creature under a child's bed at night, Gambino explains that police brutality is harmful and frightening without using many words.
The first track and single from the album, "Me and Your Mama," embodies the record as a whole. It begins with a sweet lullaby sound, and after about 30 seconds Glover introduces a smooth, relaxing repetition of the same verse. After two minutes, a surprising electric guitar enters along with Gambino's passionate vocals. The album is similar to this song, pleasant harmonies contrasting with rough rhythmic tunes, somehow, these musical paradoxes combine impeccably.
Prior to the album's release, Gambino tweeted a link to his PHAROS Earth app which he created for his PHAROS show in which he performed songs from "Awaken, My Love!" The app was later updated with videos from the PHAROS concert filmed in a virtual reality technique. Glover also announced that a virtual reality vinyl would be available to purchase in the coming months.
There has been no talk regarding a tour in the future, but without a doubt, Childish Gambino will definitely be seen more by the entertainment industry in the coming years. On top of the album release, Glover is playing the part of Lando Calrissian in a 2018 Star Wars movie. He also has been cast in an upcoming Spider-man movie.
"Awaken, My Love!" is absolutely a groundbreaking hit. Glover views society in a compelling way and asserts these views in his simple, yet sentimental lyrics, in his emotional vocals and in his memorable sound production. These factors solidify Glover's role as a musician, which wasn't taken as seriously in his first two albums.
Click here to purchase "Awaken, My Love!"
Click here to pre-order Virtual Reality Limited Edition "Awaken, My Love!" vinyl