Review: Disney's "Moana" appeals to people of all ages and cultures.
Rebecca Schneid
January 12, 2017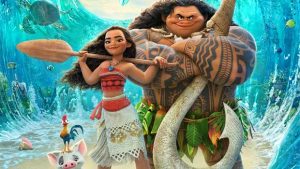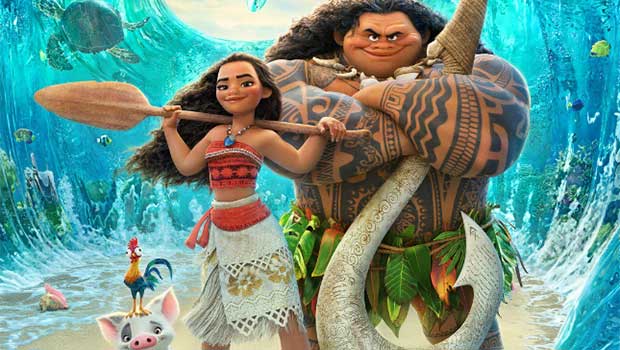 With the ever-changing world that we live in, it is important for movies to reflect that evolution of society. Specifically, it is important for children movies to teach the new generation about cultures other than their own. Disney's "Moana" executes this tastefully, portraying a Polynesian culture and the mythology of the people that inhabit these islands. Also, the movie provides groundbreaking new story lines for women in children's movies, especially for Disney.
Since its opening on Thanksgiving weekend, "Moana" has skyrocketed in the box office, making $240.7 million. Not only was the musical a smash hit to viewers, the reviews for the movie have also been almost universally positive. With a 95 percent on rotten tomatoes at the moment and an 8.1/10 in IMDb.
"Moana" follows a Polynesian girl, Moana (Auli'i Carvalho), as she goes on a quest to find the demigod Maui (Dwayne Johnson) and bring an ancient stone back to it's rightful place, thereby saving her village that she will one day be the chief of, as well as all of the other ones that have been destroyed because of the stone's misplacement.
The movie deals with Moana finding out who she truly is, and what makes her special as a person without her duty to her people. Uniquely, and might I say spectacularly, Moana does not need a man to find herself, nor validate herself as a hero or leader of her village.
While the movie certainly deals with some heavy themes, such as familial loss, duty to one's people versus one's self, friendship, perserverance, kindness and redemption, it was also ridiculously funny and sweet.
As I watched it, I felt like I was 5 years old again, giggling and cackling in my movie seat along with all of the young children. The humor was tasteful and timeless, and when I looked over and found my parents and adults of all ages laughing along with me, I understood just how refined and classy of a movie it was.
I was also able to connect and understand all of the characters, making the movie that much more enjoyable. I was able to sympathize with each and every character and all of their point of views, even the main villain when her motives and true self was revealed.
As Moana struggled within herself, the movie did a great job making me feel that pain and causing me to want to literally jump through the screen and give her a hug and a pep-talk.
As icing on cake, the songs throughout Moana, some written by Lin-Manuel Miranda, the mind behind the hit musical Hamilton, were all unique, yet connected and extremely catchy.
Overall, Moana providing a pleasant mix of mythology and modern ideals, and its characters brought to life an amazing world that appeals to people of all ages and walks of life.