For many Asian-Americans, Chinese New Year is synonymous for red pocket money, feasts and dragon dancing, but celebrating the tradition has been widely accepted as far back as 14th century B.C. and new traditions have developed over time since.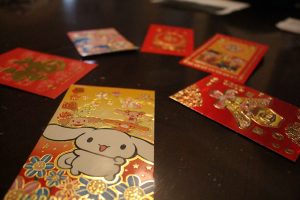 Chinese New Year was traditionally based on the ancient Chinese calendar and would be celebrated between the middle of the 12th month and first month with the waxing of the full moon.
This means that Chinese New Year changes annually and may fall in late January or early February, depending on the lunar calendar.
"My family puts dumplings in the pot to cook at 12 o'clock," Marjory Stoneman Douglas junior Kevin Woei said when asked about traditions his family does each year. "We prepare lots of food, exchange red envelopes, and buy fireworks."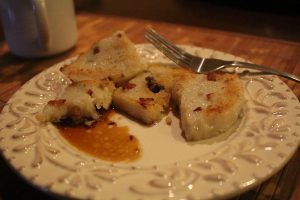 This initially religious celebration that stopped virtually all work in cities to allow people to focus on the home and family remains a national holiday in many Asian countries including China, South Korea, Vietnam, Singapore and Malaysia.
Families in Asia would clean their homes to symbolize the cleansing of evil spirits and bad luck. Then they would eat a reunion dinner with relatives, give red envelopes filled with money and enjoy fireworks.
"I like to spend time with family during Chinese New Year," MSD junior Casey Chin said. "We eat a big dinner prepared by my grandma and the young kids receive red envelopes with money that symbolize good fortune and luck for the future."
Although it is not considered an official holiday in western countries such as the United States or Canada, many Asian-Americans bring their traditions with them from across the world and celebrate the new year in their own communities.
The Coral Springs Chinese Cultural Association will hold its annual event on Saturday, Feb. 25 at Olympic Heights High School where the community can experience an authentic Chinese New Year with traditional Chinese food and activities such as dragon and lion dancing, Chinese acrobat, martial arts and Chinese folk dance and song.
The event is open to anyone interested in seeing a glimpse of Chinese culture and the thousands-of-years old tradition of saying goodbye to the past year and hello to the new year.