Grief affects students at MSD
Alexa Kravitz
January 23, 2017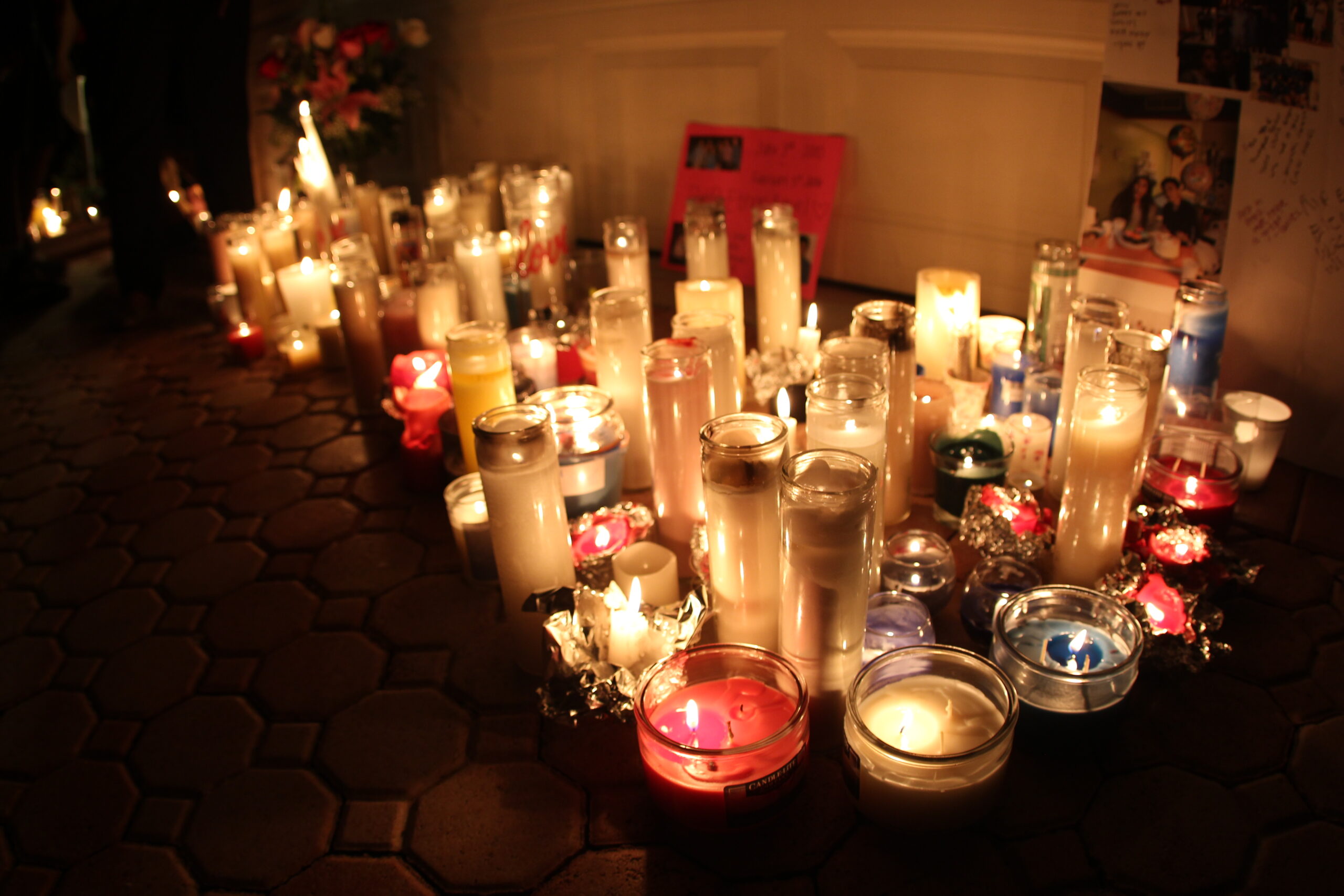 *This story was originally published in the October 2016 Issue of The Eagle Eye.*
The news registers slowly, and then all at once. "I'm sorry to tell you this, but _____ has passed away."
Whether it be from a doctor, a guidance counselor, a family member, a friend or even a police officer, the words strike just the same and with equal, unrivaled magnitude.
Death is an inevitability. We are born with the comprehensive understanding that we will only live for so long, and when that moment is reached, we will predictably pass away. The only certain thing in life is that one day, it will end, yet when death rears its ugly head, its appearance generates surprise just the same.
When someone close to you passes away, no one hands you an elaborate five-step guide on how to grieve. Grief is unique to everyone who experiences it, and everyone has their grief manifest itself through different outlets. For some, expression may come through music, while for others, it may be through spiritual signs or looking at old photographs. While looking back on times once had can undeniably be comforting, it does not mask the everlasting feeling of loss.
Junior Lexi Heller lost her mother on Oct. 7, 2014.
"Dealing with a death is so difficult, but after awhile it eventually gets better with the support from your friends and family," Heller said. "Talking to them definitely helped me to cope with the situation. If I didn't have any support through that time, I would be a completely different person today.
Heller recently marked the two-year anniversary of her mother's passing, but this past year, she and her family spent more time honoring the memory of her mother.
"We decided to spend more time celebrating her life as opposed to mourning her death," Heller said. "We didn't focus as much on the negative things. We knew that staying positive was what she would have wanted us to do."
Senior Michael Weissman's mother spent four years battling breast cancer before she devastatingly lost the battle on Nov. 4, 2015.
"It was mentally challenging to see my mother decline to such an extent," Weissman said. "I saw her in hospice, bedridden, having a nurse at home every day, gradually eating and speaking less and bound to a wheelchair and an oxygen tank. When she passed away, I was definitely depressed that I had lost my eternal mentor, but somewhat happy and relieved that she no longer had to suffer."
Weissman found an alternative outlet to help him deal with the passing of his mother.
"During our shiva week-or week-long mourning period- every significant person in my life spent time with me and consoled me at the beginning of my struggle," Weissman said.
"That Saturday, while we were still in shiva, though, I decided to break religion and attend the last regional competition of the band season at Park Vista High School. In band, I felt very safe and supported knowing I was with my second family. I knew that that was what my mother wanted me to do, and that she loved every second of our show, because we won grand champions at our competition. I kept her close to my heart and played every note at the competition for her."
According to OMEGA's Journal of Death and Dying, 1 in 5 children will experience the death of someone close to them by the time they turn 18. One in 5 children will be faced with the mayhem of funerals, consoling faces and the barrage of "I'm sorry for your loss" texts that come with the loss of a loved one.
The tragedy of death doesn't discriminate. Life does as it does. No good or bad individual is subject to the loss of a loved one as punishment, and it's only when death's unpredictability and inevitability is fully understood that one can begin to accept it.
Any one of us could be gone tomorrow in the blink of an eye, and we have absolutely no power over that whatsoever. Death comes to us all, whether it be in 6 months or in 60 years, but it's not when it happens that matters most, but rather what we choose to do with the time that we're given that truly counts. Death shakes us, but life prevails. Make every day worth living, and live a full life for those who no longer can-because time is precious, and you can never get that time back.
According to a tombstone epitaph, "It isn't the date on either end that counts, but how they used their dash, for that dash between the dates represents all the time they spent alive on Earth, and now only those who loved them know what that little line is worth."
Death is not a block in the road; it's not intended to halt the life of another, or to doom those dealing with it to a life of unhappiness and incessant mourning. It merely serves as an obstacle that must be dealt with. While keeping the loved ones we have lost in mind, we must move on because though their lives are lost, time is not. Dealing with death is hard, and there's no magic trick to make it any easier. The most important thing is to keep on living because it's exactly what your loved one would have wanted you to do.