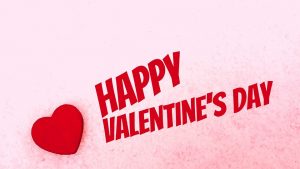 People all around the world celebrate Valentine's Day each Feb. 14. This holiday emphasizes romance and affection towards loved ones, often expressed by making the day special for one's significant other.
The history of Valentine's Day dates back to the Middle Ages. The holiday was founded on the Roman festival of Lupercalia, a fertility festival celebrated annually on Feb. 15. Pope Gelasius transformed this holiday into St. Valentine's Day, moving the former celebrations back one day from Feb. 15 to Feb. 14.
According to legend, one of the early Christian saints, St. Valentine was a priest who married couples when it was forbidden for young men and women to do so. Legends also claim that Valentine had been killed on Feb. 14,  synonymous with this holiday.
Furthermore, the celebration of Valentine's Day signifies different meanings around the world. For example, in Finland and Guatemala, they instead refer to this day as "Friend's Day," making the holiday more about the celebration of friendship rather than romance. In South Korea, unlike here in the United States, the focus is entirely on women showering men with gifts and candies; then on March 14, or White Day, the roles reverse, and now the men surprise the women with gifts.
Cupid, the son of Venus and the Roman god of love and beauty, has long been the symbol of this holiday – and was first used as such during the middle ages. In classical mythology, Cupid uses a bow loaded with arrows that make people fall in love with the first person they see as soon as the arrows strike their hearts.
In celebration of this day, gift giving typically portrays love; some people purchase chocolates, flowers or cards, while others may venture to a restaurant for a romantic dinner. Students looking to stay on a tighter budget can instead opt to choose from making a wide array of touching handmade items for a more personal flair in lieu of buying gifts.
It is estimated that $1.7 billion is spent on candy alone each Valentine's Day, and 50 percent of consumers purchase candy as the gift of choice according to CNN.
However, there are many affordable gifts for students to purchase such as cards, stuffed animals, baked goods, flowers and the most popular and heart shaped chocolate.
A survey of 300 students from MSD found that our students chose candy as their favorite Valentine's Day surprise, followed by flowers, a dinner date, jewelry and lastly, a simple card.
"All in all, I just want to go to have dinner or to see a movie," junior Brandon Rothstein said. "But most of all, I'm just looking forward to being with my girlfriend."
This famous day of love can be platonic as well, and is used by many to celebrate friendship and appreciation for family. It's a rather versatile day; it can be happily shared among best friends, significant others, parents or simply a loved one.
"Valentine's Day, to me, is a holiday I celebrate with my friends since I don't have a boyfriend," sophomore Olivia Prochillo said. "I just love getting all of my closest friends gifts."
In honor of this eventful holiday, Best Buddies sold bunches of stuffed animals for one dollar each during both lunches in the days leading up to it, bringing joy through both the happiness of a loved one, and the pure benefit of helping a great cause.
Although it is just one day, Valentine's Day is the perfect time to continue to express the importance of love and capitalism, the bonds which unite us as friends, families, and partner.