Teens in South Florida are discovering East Asian desserts like shaved ice and boba tea, and a restaurant named Taiwan Ice opened over the summer in Coral Springs on North University Drive specializing in these delicacies.
When I first entered the store, I was surprised by the trendy and minimalistic interior design and Korean pop music playing. The clean wooden floors and pastel-themed walls give the restaurant a bright and lively atmosphere,  perfect for hanging out or doing work.
"Taiwan Ice gives off the impression of a trendy Asian dessert shop and you can't help but take pictures of everything you order," senior Jenny Chen said.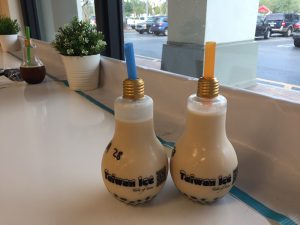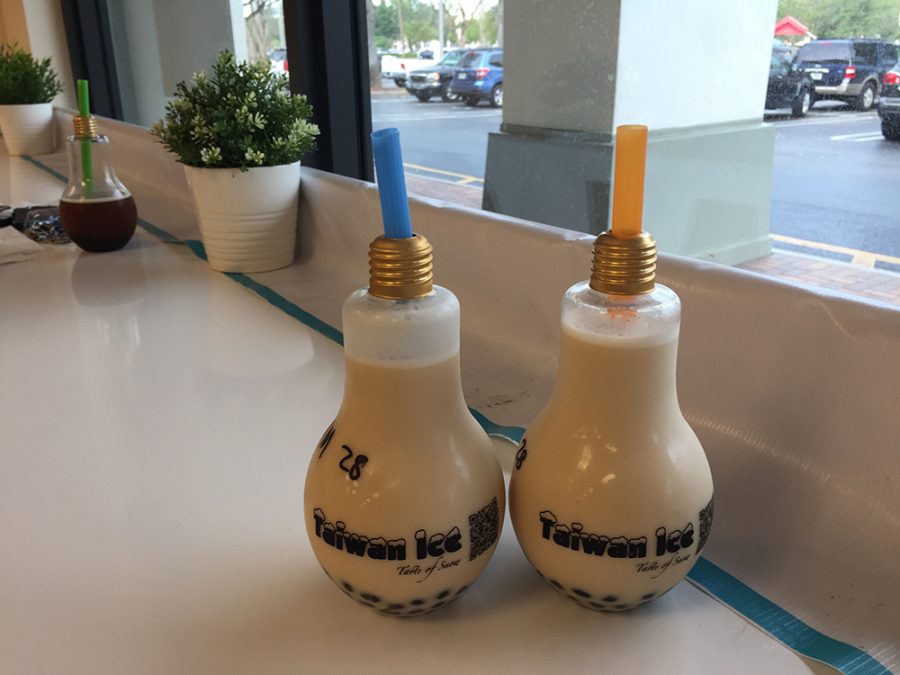 The restaurant is Taiwanese-owned and serves authentic boba tea, not from powder like most places in South Florida, but by freshly brewed tea made every morning. The tapioca pearls, or boba, are chewy balls found at the bottom of the drink typically made of cassava starch, sweet Japanese yam and brown sugar. Taiwan Ice currently serves black milk tea with boba, jasmine milk tea with boba and a Taiwan Ice honey tea in unique lightbulb-shaped bottles.
"It's fun to hangout with friends and have a cool boba drink in a bottle that looks like a lightbulb," senior Casey Chin said.
Rolled ice cream is a rising trend in popular culture originating from Thailand that can be found at Taiwan Ice as well. It starts with a creamy milk base that is poured over a frozen metal surface and chopped and mixed into a solid ice cream-like texture. Once the right consistency is created and flattened, rolls of ice cream are made using a careful spatula technique that pushes each section forward and separates the ice cream into rolled portions. Customers are then able to pick toppings such as fruits and candy.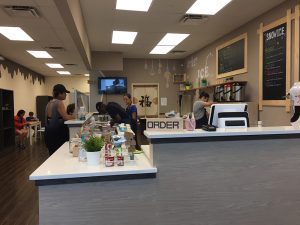 "I like watching the rolled ice cream be made from scratch, and seeing the liquid form into a thicker ice cream," Chin said.
Although the prices of the foods were a bit more on the pricey side with boba tea costing $5.25, snow ice costing $5.95 and rolled ice cream costing $6.50, it was worth the treat because of its uniqueness in the community.
Taiwan Ice continues to be a local hotspot for Douglas students and introduces Asian culture to South Florida through unique and refreshing desserts.