Church By the Glades invites Columbine survivor to inspire and give hope to MSD community
Christy Ma
February 22, 2018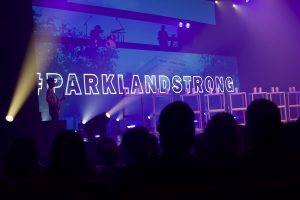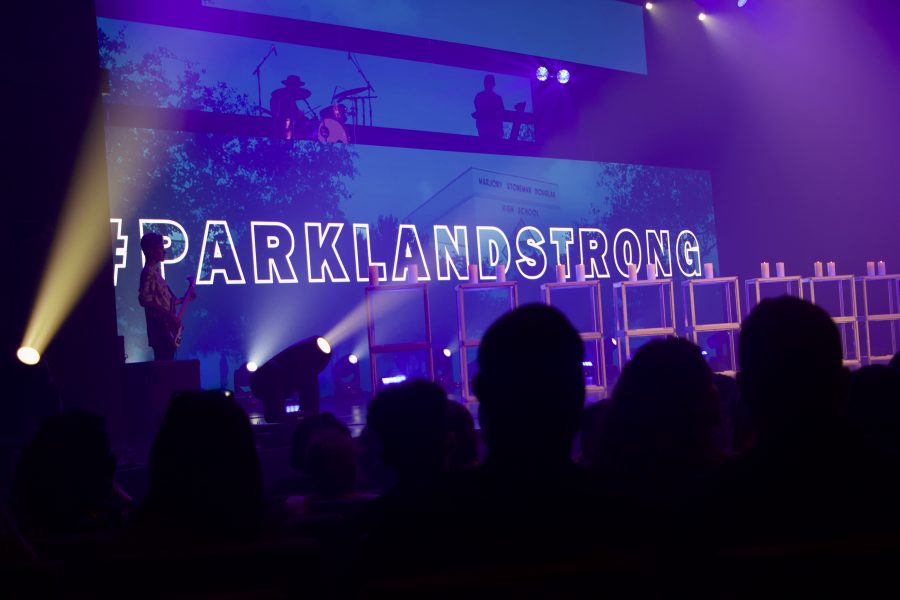 On Feb. 20, 2018, Church By the Glades on Lakeview Drive welcomed a survivor and national speaker from Columbine to speak on the tragedies that have occurred across the country and the most recent one that hit Marjory Stoneman Douglas High School on Valentine's Day. Crystal Miller, the special guest of the night, was a junior at Columbine High School on April 20, 1999. She witnessed first hand the two gunmen murder students hiding in the media center beside her, but she was lucky enough to escape when the intruders were reloading ammunition.
Church By the Glades offered free pizza, Chick-fil-A chicken sandwiches and water bottles to attendees of the event. Their hospitality was made possible by the volunteers from the church and First Priority, a Christian organization with clubs in hundreds of public schools.
"The support coming from the community has been insane," senior Nicole Barreto said. "I have been truly amazed at how together the community has been, not only in terms of businesses and such but also friends."
Miller retold her story to the hundreds who attended the event, most of which sounded familiar to what happened at MSD.
"The community was able to hear the story of someone who we can relate to on the tragedies we've faced," Barreto said. "As someone who has gone through something similar to us and moved on, she put into perspective the fact that one day we, as a community, will be able to move on and be happy despite the horrors we have gone through."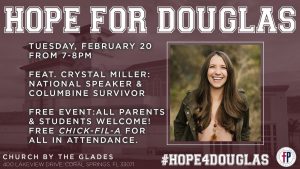 The night full of music intended to restore the community and the broken-hearted was one that was much needed in order for healing to take place.
"I hope the community's response will not turn into those of previous shootings," junior Calista Ng said. "I hope it will be remembered as not only just a tragedy, but a catalyst for change and that we have had enough of this unnecessary violence."
Although Parkland and Coral Springs have sustained many hardships during this dark time, locals of South Florida hope to bounce back and invoke change and healing.