Review: Rich Brian's new album "Amen" rises in the charts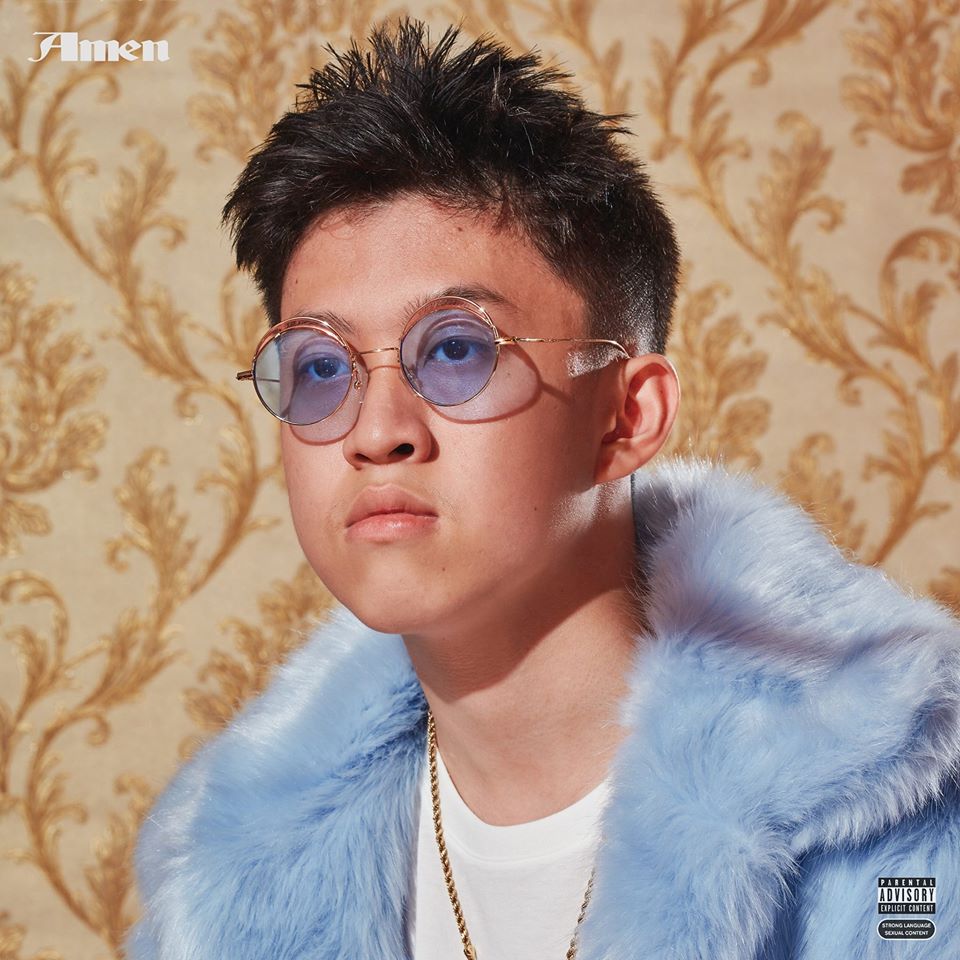 Brian Imanuel, better known by his professional name Rich Brian, is an 18-year-old Indonesian rapper. Rich Brian went viral instantly when he released "Dat $tick" on March 11, 2016. Around one to two weeks after the release of "Dat $tick," 88rising, an American mass media company, took in Rich Brian with the help of Dumbfoundead, a rapper also in the same company.
Rich Brian released his highly awaited album, "Amen," on Feb. 2, 2018. It is the first album released by an Asian artist that reached No. 1 in iTunes's top Hip-Hop Chart and the first album he produced nearly by himself.
"I produced like 95 percent of it," Rich Brian said in an interview with Vulture.
"Amen" is comprised of 14 tracks featuring four artists, three of which are from 88rising: Joji, Niki and August 08. Offset, a famous American rapper, is the fourth artist who appeared in the song "Attention" at Rich Brian's special request.
"I'm not really calling it an album; I'm calling it a project. The reason I'm calling it a project is just because I wish I had more time to work on it as an album," Rich Brian said in an interview with Complex. "An album is something that has a concept and a story from the first song to the last song."
The first song of the album is "Amen" in which Rich Brian uses a triplet rap flow, a popular, modern style of rapping used that was also dubbed as the "Migos flow." Although the triplet flow has been in use since the 1980s, it took over the rap world after Migos released "Versace," which used this style of rapping.  
In Rich Brian's album, the lyrics of the songs "Flight," "Arizona," "Occupied," "Introvert,""Trespass" and "Little Prince" are all linked to his personal life. For example, the lyrics in "Introvert" and "Trespass" mention topics regarding his new celebrity life, such as loneliness and "fake" friends.
While all the songs on the album are overall steady, hard rap beats, the beats in "Introvert," "Flight," "Little Prince" and "Arizona" are slow, mesmerizing songs filled with dreamy synths.
Rich Brian, being the producer or co-producer for every song on "Amen," wanted to try something new in this project, and he calls it the "day and night effect," which is transitioning from a deep voice to a high-pitched voice. He incorporated this new effect in many of his songs in "Amen."An example of this "day and night effect" would be in the song "Cold," in the line where he raps "Callin' my dad when I wanna hear some wisdom."
After the release of "Amen," its popularity has only been soaring in the charts. Rich Brian performed "Amen" and "Cold" on The Late Late Show with James Corden following the album release. His schedule is packed for 2018 with concerts including an appearance in 88rising's Double Happiness tour in New York on Feb. 20 and a performance at Bonnaroo Music and Arts Festival in Manchester, Tennessee.
Rich Brian is still new to fame as he is only a young man originating from a small town in Indonesia. However, he has impressed the world by showing great potential in both his rapping skills as well as by proving to be a great producer after showing the world new, catchy beats on "Amen." Rich Brian is an honest, humble and skilled young artist with an incredible sense of humor that most people do not know about. Listeners have high expectations for Rich Brian, especially after the release of "Amen," and so many know he is someone to watch for in the future.