Review: LAUV discovers himself through his music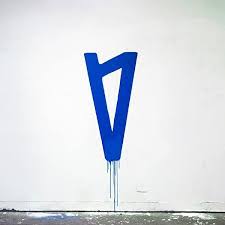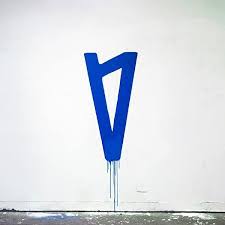 Born in San Francisco, 23-year-old Ari Leff is better known by his self-made moniker LAUV. His stage name symbolizes many things: his zodiac sign, his mother's heritage as well as meaning "lion" in Latvian. When he was young, he learned to play the viola and the piano. However, it was not until around his early teenage years when he picked up his guitar that he started writing songs about heartbreak and love. LAUV started a music project in high school: his own solo indie-electronic tour.
After graduating high school, he studied music technology at New York University. He eventually ended up signing with Prescription Songs, a publishing company, but during his time in college, he was drifting from previous work on his own personal music and started to concentrate more on composing lyrics and producing songs for other artists.
"I got further away from how I'd started out writing, which was totally stream-of-consciousness and natural, and closer to writing what I thought people might want to hear," LAUV said in his artist biography from his company.
LAUV came across an interview with American singer and songwriter Paul Simon, during his second year in college when he was struck by something the artist said. Paul Simon was describing the way he writes in songs and explained how it was a way of uncovering his deep feelings buried inside and that was when LAUV decided to focus on his own self identity.
LAUV debuted in 2015 with his EP "Lost in the Light," but his singles "The Other" and "I Like Me Better" became more popular. "The Other" is a very sleek song with soft piano notes that gives the track its warm vibe. "I Like Me Better" is an uptempo song with a chill- beat drop. The song is softly soul-baring and wistfully intimate as the hook confesses, "I like me better when I'm with you."
"When I'm working on a new song, I don't go into it with any specific idea of what I want it to sound like," LAUV said in an interview in his artist biography. "It's more like a process of discovery, where I just explore and see what happens. For me that's the best way to keep evolving."
Leff believes that before producing and writing songs as LAUV, he could not properly reflect himself in his works the way he wanted to. In earlier years, he had gone through an identity crisis and struggled trying to express himself. "I Like Me Better" was an important personal milestone for him because he displayed himself honestly through both the production and the lyrics. "The Other" hit the Global Top 100 on Spotify and LAUV performed the song in festivals like Firefly, which is in Dover, Delaware.  
On LAUV's Spotify account, he has a playlist he made entitled "I met you when I was 18." and the description reads: "being lost. being in love for the first time. this is a story and i'm still piecing it together. i will add new songs as i do." LAUV admits that he still has not completely figured everything out yet but wishes to share what he has pieced together so far.
The songs in the playlist are all small chapters of his life in order and he is still adding songs as he goes throughout his journey. He feels that he has a story to share with the world.
"The puzzle is incomplete, and I'm going to be releasing A LOT of new music that fills in the gaps until this chapter of my life is fully told," LAUV said in his company's artist biography. "I've never been so excited and scared to share myself fully with the world, and the truth is you guys have inspired and empowered me to be so vulnerable."
LAUV wants to create more music to discover himself as well as encourage others to be brave and to not fear being honest to share their vulnerable, true selves with the rest of the world.