Review: Carmela Coffee is the place-to-be for coffee lovers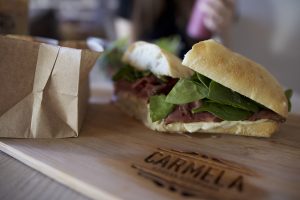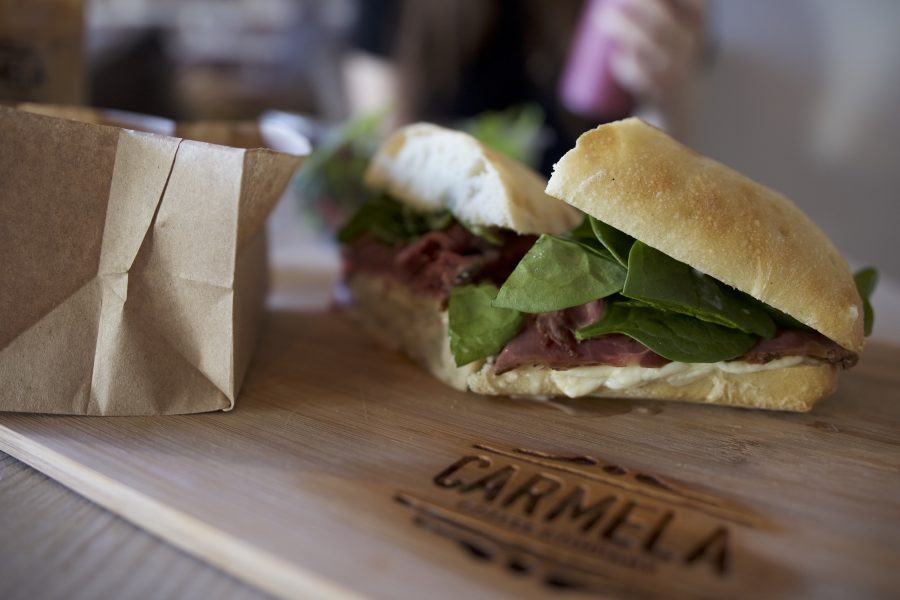 Coffee shops have always been a hot spot for romantic meetups, study dates, suburban mother gatherings and more. Be it in movies, TV or books, the quintessential local cafe is a staple to every town. Now, Parkland finally gets its own shop with Carmela Coffee House located on North University Drive.
Located in a rather discrete plaza, the destination is easy to miss. Yet, thanks to word of mouth marketing and a need for a cute hangout place, Carmela has gained popularity. It's not hard to see why, either.
The interior is clean yet comfortable, the minimal wall designs perfectly offsetting the cozy leather chairs and overstuffed pillows on every seat. Of course, while the atmosphere is certainly appealing, it is hardly the focus. The star of the show, clearly proven by a quick visit, is the food and drinks.
Owned and operated by the duo of Rafael Baretta and Rainer Abreu, Carmela originally was a coffee subscription service. The service offers weekly, biweekly and monthly deliveries of a variety of coffee brews and flavors. Although the service was and still is successful, the pair recently decided to branch out into a brick-and-mortar establishment. Thus Carmela Coffee was created at a permanent location to serve their carefully crafted coffees from.
The coffee bar offers a variety of caffeinated beverages, from the americano to the macchiato. Also available are a selection of teas, wines and beers. The coffee, unsurprisingly, is the highlight of the drink menu, with a strong flavor that chain coffee companies consistently lack. The coffee is affordable, with a base latte only costing $4.
There are many options to add on, with flavor shots and types of milk at a minimal extra fee. The food is reasonably priced, and even the more expensive items are low when compared to other restaurants. The $10 Asian sesame chicken pesto salad is a small price to pay when matched against salads that cost $20 and up at places like Angelo Elia's. Every drink is also made right in front of the customer, so one can watch while their drink is made rather than wonder when it will be ready to serve.
To pair with the craft coffees, there are many different food options available. For example, the manchego, pear and chorizo panini is delightful when paired with the caramel macchiato. Aside from a host of delicious paninis, there are also many salads, as well as beautiful avocado toast. For those with dietary restrictions, there are vegan treats available, as well as healthier food options.
Ultimately, Carmela provides a cozy environment with delicious food and great service. A single trip will be met with warm kindness from one of the owners and possibly even a picture for the company Instagram page. Carmela Coffee is certainly an up-and-coming local hotspot and has cemented itself as a must-see establishment for Parkland and Coral Springs residents.