English teacher Brittany Sinitch gains popularity on social media
Taylor Morrison
October 17, 2018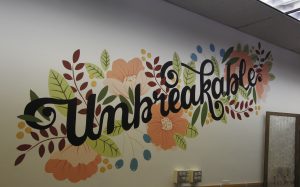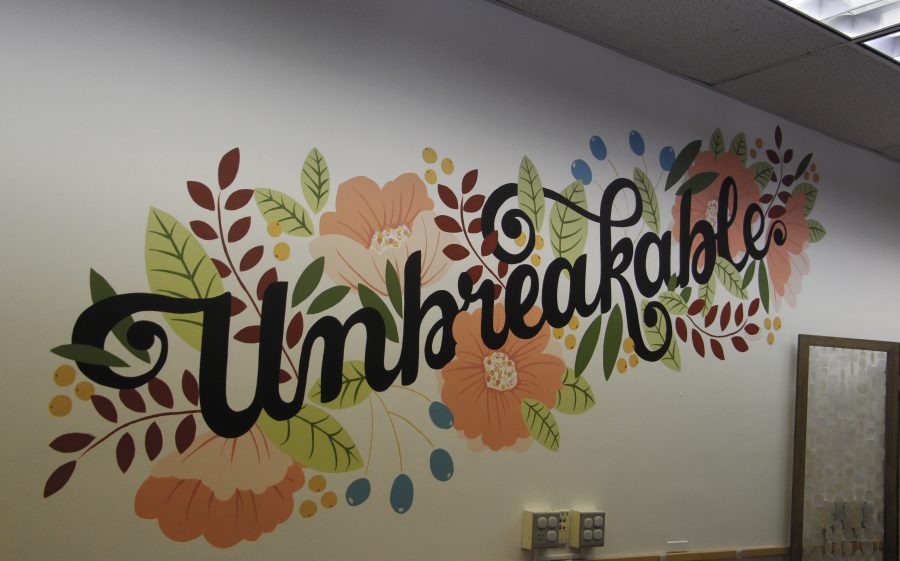 English I and Acting I teacher Brittany Sinitch is known for many things — she is an MSD alumna, social media influencer and Dance Marathon guru.
Sinitch made her first instagram post as @fivefootoneteacher on Aug. 11, 2017. Since then, Sinitch has made around 240 additional posts and has gained more than 100,000 followers.
Sinitch hopes to make a difference and inspire young educators through her newfound online influence.
"Even if I had 50 followers or 100 followers, I knew that someone was gaining inspiration," Sinitch said. "I just stuck with it and stayed true to myself. I began to grow and grow more overtime, and now it's almost like a little empire."
Sinitch uses her platform to share her activities with her students and connect with other educators around the world.
Her instagram notoriety has also given her the opportunity to travel the world to present to different educators at conferences like Get Your Teach On.
Following her Instagram fame, Sinitch posted her first YouTube video on July 8, 2018 under the same account name
@fivefootoneteacher. As of Oct. 5, she has posted a total of 17 videos and has since gained almost over 113,000 subscribers.
Sinitch posts videos that are centered around being a teacher, such as "What every teacher should know," "Teacher outfits of the week," and "Life as a high school teacher! First week of school." Her videos receive significant views, ranging from 19,000 to over 750,000 per video.
However, her two most popular videos, "Life as a high school teacher! First week of school" and "Emotional reveal of dream classroom" share more in common than just teaching. They both display Sinitch's room renovation.
Brittany Wheaton from @thesuperheroteacher, held an extreme makeover contest for teachers in partnership with Lysol. Wheaton encouraged Sinitch to apply.
"She [Wheaton] encouraged me to apply for the contest and it's not just something I would think about doing because I always think someone needs it more than me," Sinitch said. "That's when she was like do you realize what you've been through, you lost your room?"
Sinitch, one of the teachers with a classroom in the 1200 building, endured moving between five classrooms following the events of Feb. 14.
"Everyone knows that my room in 1200 was like my baby," Sinitch said. "When I lost it, I felt like I lost a little part of myself, and I didn't even realize that, until Brittany [Wheaton] came along."
During these daily moves, Sinitch became acquainted with what would become her future permanent classroom: room 430. She described feeling safe in room 430 in her submission to Wheaton and ended up winning the classroom renovation.
From Aug. 6-10, Wheaton and her team came to Marjory Stoneman Douglas High School to renovate Sinitch's classroom. On Aug. 10, the renovation, which included freshly painted walls, plants, various seating options, pillows and wall art, was completed.
The grand prize makeover was valued at $5,000. A separate GoFundMe Campaign raised an additional $2,740 for the project.
Designers also included sentimental objects in the makeover. Two of Sinitch's favorite parts of the room include a sign and a cart. A large sign made by Sinitch's previous students that reads "a new home will be found" with all of their signatures is featured on the wall. The cart, which held her belongings that she pushed from classroom to classroom last year, is featured in her room as a storage unit.
"That cart symbolizes so much more than just a metal cart," Sinitch said. "It symbolizes strength to me and what it means to persevere and push through something and be strong for a greater purpose."
Sinitch credits her new welcoming environment to the open and meaningful conversations she is able to have with students.
Sinitch is entering her second year of teaching at MSD. After graduating from MSD in 2012, Sinitch went on to major in English Education at Florida State University, before deciding to return to her alma mater as a teacher.
"The whole idea of being positive, passionate and proud to be an eagle really did stick with me," Sinitch said.
While at MSD, Sinitch spent much of her time involved with student government and drama club. As senior class president, Sinitch was able to give a speech at her graduation, where she outlined how important MSD is to her.
"In my graduation speech, I specifically said that, as eagles, we learn how to fly, but we can always return home to our nest and I really did that," Sinitch said. "I knew that I wanted to return, it was just something about Douglas — it feels like home."
Sinitch has always wanted to become an educator. As a child, she would play teacher with her younger sister, who would pretend to be the student. However, it was in eighth grade that Sinitch discovered her true passion for words and realized she wanted to be an English teacher.
"When I went into eighth grade, we read 'The Diary of Anne Frank' and that's when I realized how important the power of words are and how we can write for a greater purpose to be remembered for a very long time and make a difference," Sinitch said.
Another way that Sinitch has been able to make a difference is through her work with the Dance Marathon organization, which raises funds for the Children's Miracle Network by getting students of all ages to participate in a marathon that involves dancing, games, food and more.
According to their website, the Children's Miracle Network "raises funds and awareness for 170 member hospitals that provide 32 million treatments each year to kids across the U.S. and Canada."
"I think it is a really exciting movement that unites students, gives them leadership opportunities and allows for them to give back as well," Sinitch said.
Sinitch participated in Dance Marathon all four years of college and went on to raise over $20,000 by herself for the cause. Once she came to MSD as a teacher, she decided to introduce the program to the school.
The first ever Dance Marathon at MSD took place on April 21, 2018 and raised $66,283.17, breaking the record for the most money raised by a high school's Dance Marathon.
Sinitch hopes to improve upon last year's success through more activities and fundraisers throughout the year. She hopes that this will help unite and educate the community about the movement not just on the night of the marathon, but throughout the year.
"There's just something about standing for those who can't — that has a whole new meaning for us [at MSD] to stand for the people who can't anymore, use our voices for a greater purpose and make miracles for the kids," Sinitch said.
Whether it be connecting with educators around the world, spearheading record-breaking fundraisers or guiding students through their freshman year of high school, Sinitch continues to reach her goals to inspire others and make a difference through her online influence and in the classroom. 
This story was originally published in the October 2018 Eagle Eye print edition.