Review: The Namu serves best Korean and Japanese food in Coral Springs
Alex Han
December 23, 2018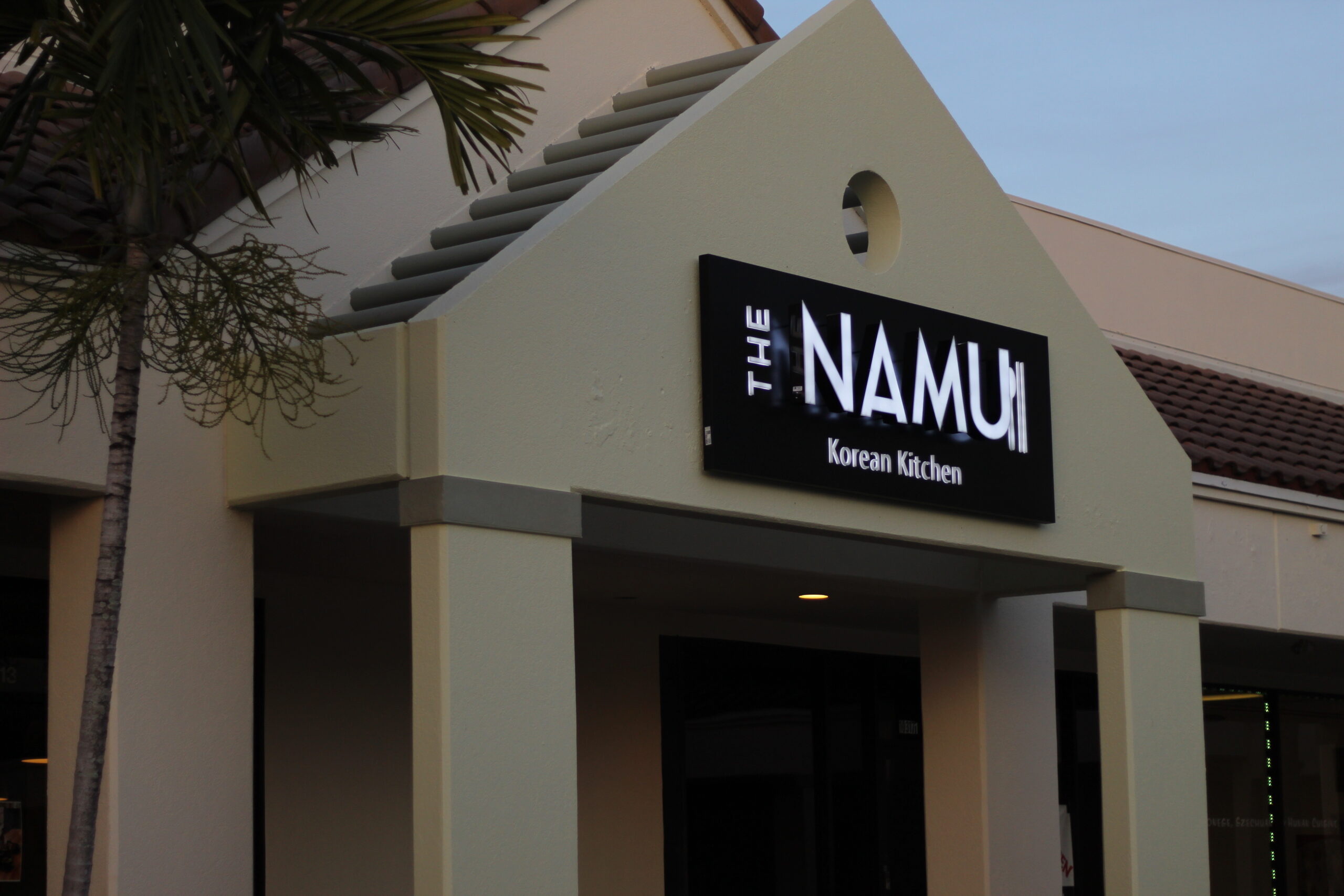 Since opening in May, the Korean Japanese kitchen The Namu continues serving modern Korean cuisine to the residents of Coral Springs. Upon its opening, The Namu brought a taste of Korea into South Florida, where Korean cuisine is far and few between.
The Namu translates to 'tree' in Korean. The concept behind "Namu" was for the restaurant to be like a tree to its customers, providing rest, shelter and food, so whoever visits The Namu can leave with a heart full of happiness and a stomach full of delicious food.
The Namu serves a wide range of dishes that are perfect for new customers or passionate Korean-cuisine lovers. The Namu sets itself apart from other restaurants in the area through trendy Korean and Japanese style dishes, such as ramen noodles, Korean fried chicken, and Korean BBQ.
According to the owner, for any new customers that are not familiar with Korean cuisines, they can order the Korean BBQ such as Bulgogi or Galbi; the Bibimbap is recommended. As for the Korean customers, the spicy seafood noodle, Korean pork soup, and KFC chicken wings appear to be the most popular.
Being a Korean myself, I especially enjoy The Namu's spicy seafood noodle. It has a very original, spicy and savory taste that is very much like "real Korean food". But for those that do not prefer the traditional cuisine, they seem to like ordering the ramen, extra crispy shrimp, fried calamari and squid ring.
The restaurant has a trendy and chill atmosphere. There are constant Kpop music videos being projected on the wall and a modern interior look.
The Namu also has a Korean shop in the corner that sells Korean snacks, candies, drinks and beauty items which is a perfect place for friends or family to hang out before or after their meal.
In addition to their many Korean cuisines, they also provide the option of a popular Korean dessert called Korean bingsoo, consisting of a milk snow ice topped with mochi, fruits and sweets, which is easy to share with a group of people.
Modern Korean restaurants like The Namu are quite difficult to come across in South Florida, because they are mostly found in larger numbers in bigger cities such as New York or Los Angeles. But The Namu gives its customers a full experience of Korean culture and dishes. They even serve bibimbap and domburi in dolsot bowls, which is a thick pot or bowl made of stone used to cook various Korean foods and to be eaten out of directly as well. Surrounded by the many tastes of Korea along with the continual playing of Kpop music videos in the background, The Namu takes its customers from Coral Springs to Korea with one meal.