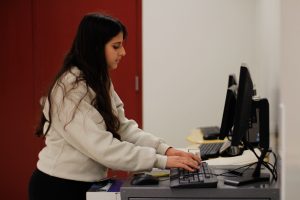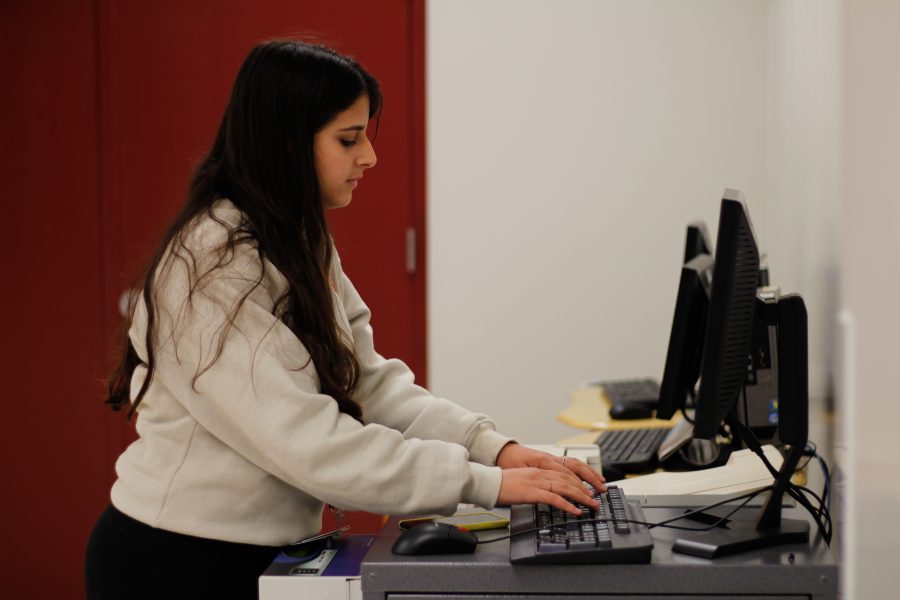 On Wednesday, Oct. 10, two computers and one printer were installed in the east side of the cafeteria to provide students with an additional location to print assignments. The new print station is available all day, every day. This occurred in response to complaints from both students and teachers over frequent media center closures.
The media center is frequently used to host events and as a testing location. During the 2017-2018 school year, it was closed for about 30 days. When this location is closed, it prevents students from accessing computers and printers in order to complete assignments.
"There was never a clear schedule of when students could and couldn't use the media center to print, so sometimes I was blindsided as I showed up to use the printer and the media center doors were locked because of testing," senior Julie Piedra said.
The Student Government Association got involved in resolving the problem by contacting MJ Photocopy – a company that offers versatile printing, fax and copying solutions for schools and public libraries – about leasing a new printer to benefit students.
"Teachers brought forth the complaint that when the media center is closed there is no where for students to print whenever they assign something that needs to be printed," SGA adviser Justin Mellinger said. "As a service to the students, we decided that it would be a good idea to look into having the option for students to be able to print elsewhere on campus that is open during all hours of the day."
MJ Photocopy provided a printing unit that is the same as the ones available in the media center. The company has a contract with Broward County Public Schools, where they lease and maintain the printers for free, while collecting a portion of the revenues generated from students using the units.
Working together, SGA, MJ Photocopy and the school's technology specialists selected the cafeteria as a sufficient place for the new print station. The school's technology specialists provided the two computers and a monitor that are currently connected to the printing kiosk. Students have already begun using the station.
"When I first noticed the new print station in the cafeteria, I got super excited because now I would never run into the problem of not being able to print something if the media center was closed. This little improvement will definitely be a grade saver for me," sophomore Sophia Avron said.
The cost to print at the new print station in the cafeterias is the same as the cost in the media center – 15 cents per page for black and white and 30 cents for color.
This story was originally published in the January 2019 Eagle Eye print edition.