Ninety-One restaurant combines Italian and seafood cuisine
Dante Sacks
December 9, 2015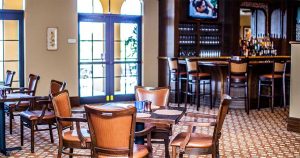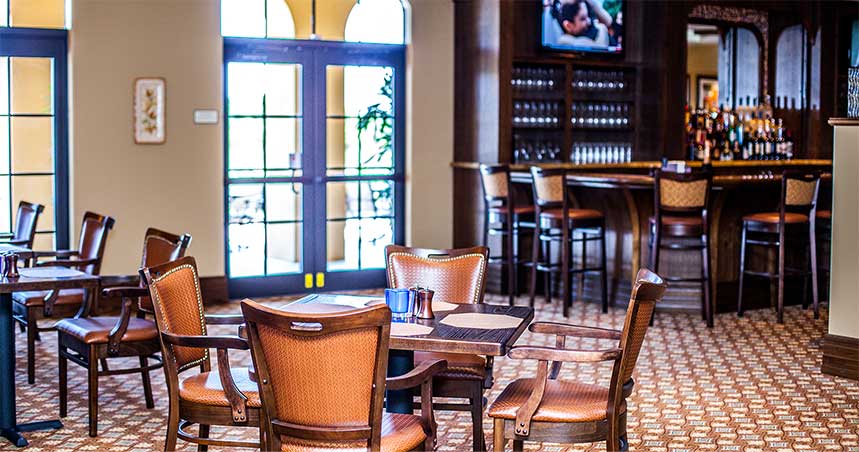 Walking into the Ninety-One restaurant, located inside the neighborhood of Parkland Golf and Country Club, I was greeted with a fancy atmosphere, complimented by professional, well-dressed staff. The hostess seated my friend and I immediately after we told the hostess our reservation name. We had come prepared: the restaurant had a required reservation policy and a collared shirt dress code, which I fulfilled in my dress shirt and pants.
The menu matched the fancy theme, as it was well-designed and truly fit the atmosphere of the restaurant. Appetizers such calamari, mussels and the soup of the day were some of the few options from the menu. There were surprisingly only about six entrée options, mainly centering on a seafood and Italian theme.
The plate I ordered was a scallop cuisine, with a side of chicken orzo soup. The waitress assigned to my table served us complimentary drinks and bread, coming by every five minutes to provide the best service possible.
I received the chicken orzo soup first, roughly eight minutes after it was ordered. The peppers added to the soup made for delicious flavor, and the orzo was a great addition to the soup with its consistency. The scallops, served with a side of asparagus, were then brought to my table. Overall, the scallops tasted delicious as they were seasoned with peppers, and topped with a scallop sauce that made the scallops taste impeccable.
After a satisfying meal, I paid 21 dollars, including the service charge that was added to the bill. With the overall food, atmosphere and service, I was fairly impressed and would rate the Ninety-One restaurant a four out of five. I would recommend this restaurant to anyone interested in an Italian seafood theme restaurant.