Mitchell Albert receives HTMP Florida Teacher of the Year
Kaleela Rosenthal
April 7, 2019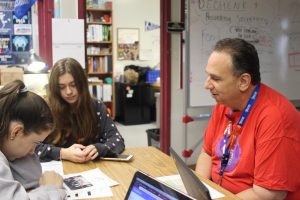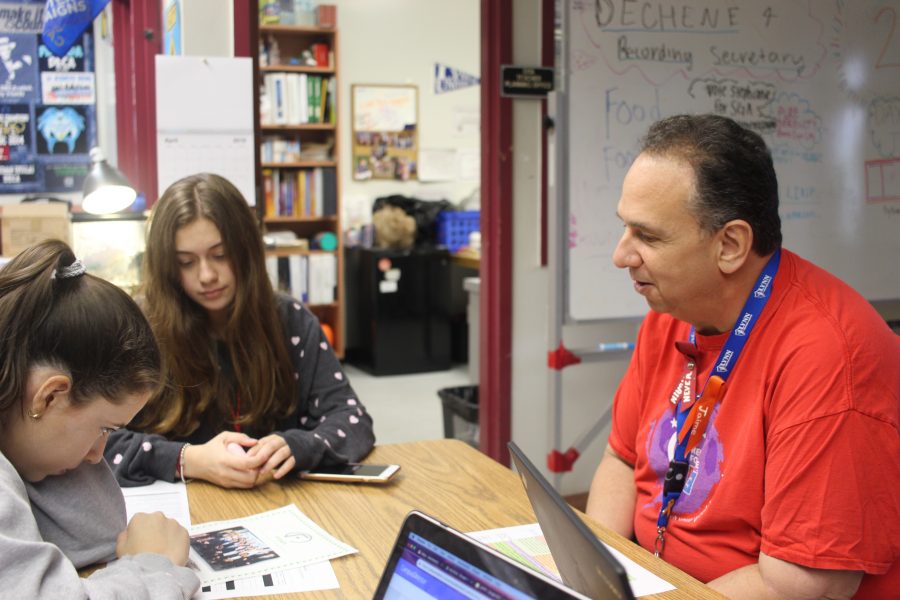 Four years as Marjory Stoneman Douglas High School's DECA Hospitality adviser, Mitchell Albert has received the Florida Hospitality and Tourism Management Program Teacher of the Year award.
The Florida Restaurant and Lodging Association announced that the award nominations were open to whoever was deserving. FRLA is known for providing hospitality curriculum and having connections with various companies such as Marriott. Fifty students nominated Albert for the award, more than what any other teacher has received.
"I definitely believe he deserves this award," sophomore Alexis Tracton said. "He's the hardest working teacher I've ever met. He makes personal connections with all his students and I really appreciate that."
The association considered these fifty nominations as an impressive reflection of Albert, leading them to present him with the winning title.
"The fact that they nominated me for this award and the Florida Lodging Association saw to it that I was worthy for it, made it a big deal for me," Albert said.
In addition, Albert won the 2017 Hospitality Teacher of the Year of Broward County. This award showcases appreciation for teachers who go above and beyond not only in the classroom, but also outside of the school. From Broward County to the state of Florida, Albert has been recognized for his achievements in teaching his students.
"I don't understand people who take up the teaching profession that don't love their students. I'll talk to teachers sometimes who say they don't want to run into any of their students outside of school," Albert said. "I love running into my students, I like to give my students a big hug and say hello."
Albert plans to continue teaching DECA Hospitality at MSD and aspires to educate his students for years to come.
DECA Hospitality teacher Mitchell Albert awarded Florida Hospitality and Tourism Management Program Teacher of the Year