English teacher Michelle Daon prints copy of student's writing for media center
Samantha Goldblum
February 25, 2020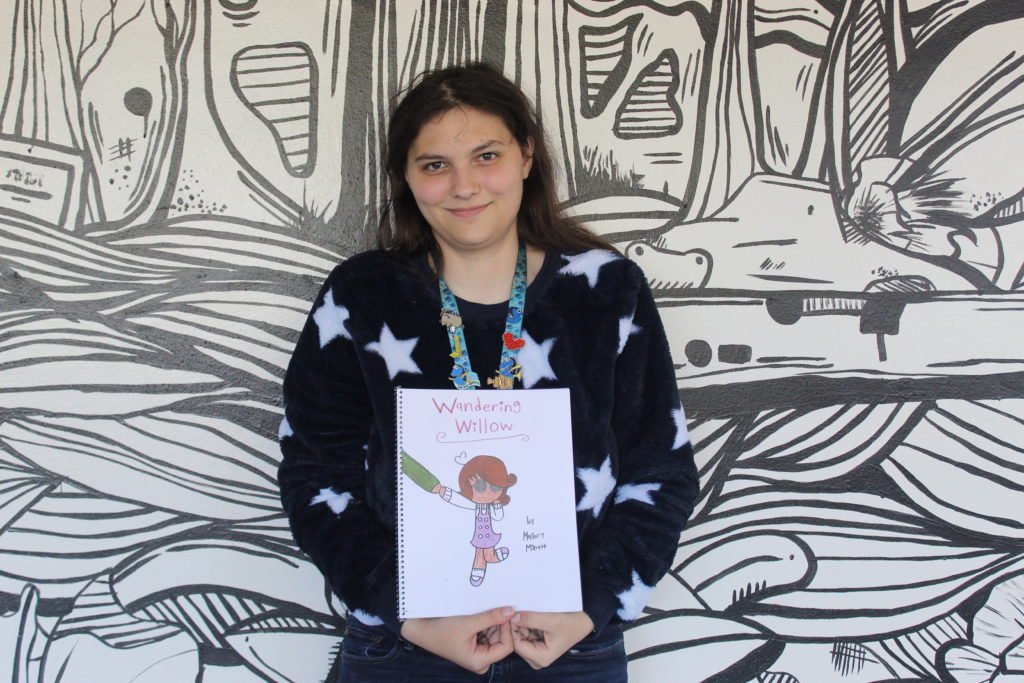 At the end of the first semester of the 2019-2020 school year, English teacher Michelle Daon assigned her students to write literary definitions into a story book. Daon then took senior Mallory Mynatt's work and printed it into a book for her.
Mynatt has autism, a condition that affects 1 in every 68 children in the United States. The way a person communicates with others and how they develop socially are factors that are hindered by autism.
However, Mynatt goes beyond the stereotypical characteristic of being an autistic girl as she is also a creative writer.
"I am especially proud of how Mallory accomplished her goal to write a book for preschoolers." Daon said.
Mynatt had never written a children's book, and when she got her chance to write "Wandering Willow," it touched her teacher, Daon's heart. Daon was determined to make sure others could see "Wandering Willow," and even talked to Marjory Stoneman Douglas high school's media specialist, Diana Haneski, about getting a copy for the media center.
"Mallory is an exceptional student who thinks outside the box. She is creative and a talented artist who enjoys expressing her inner feelings in a colorful way," Daon said.
The story that Mynatt told in her book was about a girl named Cecilia, who Mynatt believes that she relates to her a lot. Cecilia is blind and must use her other senses to navigate the world in order to get to where she needs to go. In Mynatt's writing, Cecilia tends to take things more literally than others, which often leads to her feeling hurt or confused.
"Cecilia's lack of eyesight reminds me of myself since I have lots of problems that I also have to figure out with the limits I have," Mynatt said.
Mynatt explained how it was a big accomplishment for her to write "Wandering Willow." She mentioned it was more difficult for herself to get assignments done and get through her day than other students without disabilities.
"The fact that the story got so much attention made me really anxious but I was also really excited that someone noticed my work," Mynatt said.
The encouragement given to Mynatt by Daon helped her prove that no matter who you are or what problems you may face, you can always make a difference and express yourself through writing.