Senior Alexandra Sullivan gives back to the community through 'Creations for Donations'
Ivy Lam, Senior Feature Editor
April 5, 2020
On Monday, March 30, Marjory Stoneman Douglas High School senior Alexandra Sullivan started "Creations for Donations," a project created to raise money for youth and families negatively affected by COVID-19. She chose to donate to the non-profit organization "Feed the Children." Each donation of $1 provides $14 worth of food and essentials to those in need. Sullivan plans on selling handmade objects such as earrings and paintings.
"I knew I couldn't make a ton of money, and I felt that a little would go a long way and help a lot of people," Sullivan said. "I also really think it's important to protect our youth and their families in this time of need, and I know that 'Feed the Children' is doing that."
Sullivan was inspired while watching the Elton John iHeart Radio special on Sunday, April 29. In the broadcast, videos of people on the frontline of the coronavirus crisis were shown. The special encouraged people to step up and do what they can to help those impacted by the serious pandemic. April 29 marked the day Sullivan realized she could help others through her art. The very next day, Sullivan researched charities and chose "Feed the Children" as the recipients of her donations.
"I'm selling anything I can think of to create," Sullivan said. "I had an earring making kit and some keys from an old project laying around, so I decided to create earrings. I had some pieces of wood and some hooks, so I sanded down the wood with sandpaper, hot glued a hook onto it and painted it to make a necklace or lanyard holder."
Sullivan also wanted to make something for seniors, like herself, who are going to college soon. She used command strips and wood circles to make college-themed keys and necklace holders. Sullivan is excited to try and make earrings out of Epoxy resin.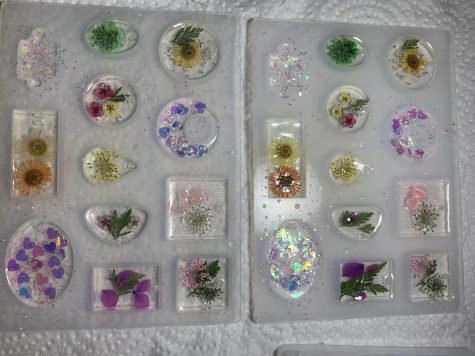 "I plan on buying a Boston University key hook because that's the college I'm attending, and I really wanted to donate too so it worked out," senior Caitlynn Tibbetts said. "Ally's definitely the most selfless and talented person I know, especially in art. It didn't surprise me at all that she would do something like this because it's just in her nature to want to help."
Amongst the jewelry she focuses on, Sullivan is selling paintings as well. To further advertise her work, she has created a logo and an Instagram account, that she works on every day to post new products and build her platform.
"I've told all of my friends about this, but I've mostly been advertising it on Instagram and Snapchat," Sullivan said. "Once I'm a little further into my brand, I'll probably start posting on Facebook to reach a bigger audience."
As an only child, Sullivan grew up in Parkland, Florida and was involved in all different forms of art. She grew up doing dance and theatre, and would often take painting and piano lessons after school. During her junior year, she participated in drama at MSD, but decided she wanted to focus on yearbook instead. Sullivan has been a writer on MSD's Aerie yearbook for three years and has been the profile editor for two years. She also runs the social media for the Aerie yearbook using Instagram and Twitter.
"With this charity project, I want to share that every little bit counts. You may think that you make no difference in the world, but everyone has a place. Everyone can do something to make the world a happier place to live in," Sullivan said. "It's so rewarding to help others, and it makes me feel so fulfilled to know that I'm helping people and making their struggle a little easier. This time is rough for everyone, but there are people clinging onto the last bit of hope in the world and faith in humanity and I hope that I can be the one to make them realize that they're going to be okay."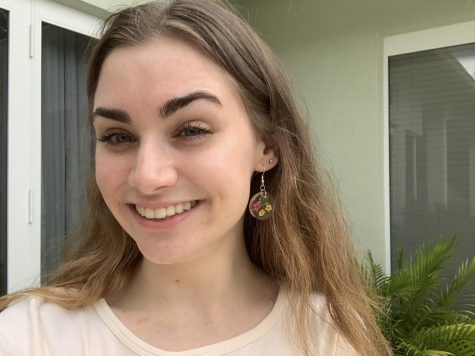 As of now, Sullivan is currently training to become a certified makeup artist with Online Makeup Academy. She has always wanted to help people through art and is thrilled she has the chance to give back to the community. Her products can be seen and sold @creations.for.donations on Instagram.