Conan Gray surprises fans with the release of his newest song 'Overdrive'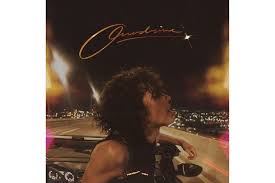 Gray released his number one pop album, "Kid Krow," March of 2020, and many of his fans expected him to immediately come out with new music to back up the popularity of his album. Yet, he waited until now to do so. 
The official music video, which was posted to YouTube on Tuesday, Feb. 23, has gained over one million views within the first 24 hours. The song itself was released on Friday, Feb. 19, and has received over three million streams on Spotify, but has not gained enough popularity to be on the Billboard Hot 100 just yet. 
The song is about a girl that Gray met "on the weekend," which is a verse in the song. He writes about how his feelings for this mysterious girl have developed much quicker than he intended, which resulted in "diving off the deep end." 
With these lyrics, it is clear that Gray commits himself to romances quickly without caring about the consequences. To some extent, it can be alarming to hear what Gray has going on in his head as he is singing, but that is not the main point of the song.
The song is a perfect example of how "head over heels" Gray is about this girl. In a way, he is taking an "all or nothing" approach to their romance story, while also encouraging the girl to do so as well. The feeling of recklessness is justified with the way Gray feels when this girl is beside him. 
Gray's feelings and emotions towards this girl are making him crazy because he is no longer concerned with any consequences. He is not worried about putting a "label" on their relationship, which he said gave him an extra thrill. 
Listening to this song for the first time was surprising because it is completely different from Gray's past songs. This song is definitely heavy on the pop side while his other songs could be considered more indie than pop. 
It could be possible that during the time Gray did not release any new music, he was developing a different style. He may have been pursuing another style, changing up what his music will sound like in the future. 
With this song being Gray's first single since his incredibly popular album "Kid Krow," it excites fans to see what new styles Gray has in store for future songs.