First jobs influence students of MSD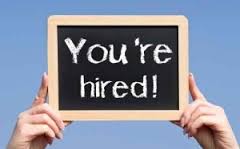 Jordyn Laudanno
January 10, 2017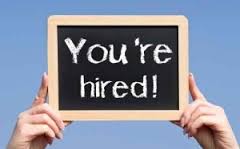 Growing up comes with a lot of opportunities, responsibilities and commitments. In the teenage years, one begins to prepare for what people call "the real world." Getting a job teaches someone how to deal with others, grasp social skills and gain a good work ethic.
At many establishments, it's required that employees are at least 16 years old. This means a lot of freshman and new sophomores are left out of the picture. Depending on one's skill set, they start inquiring at places that seem fitting. By asking if businesses are hiring, figuring out what the requirements are and filling out an application students are taking steps in the right direction.
"I have at least two to three hours of homework everyday, wanting to keep my grades up and being a good student can sometimes get difficult when having so much on your plate including a job," junior Hunter Ballou said.
Juggling school, keeping up with friendships and maintaining a healthy lifestyle is a handful for most teens already. People need to decide what's best for them.
"Working at fusion fitness and O2 yoga has actually taught me a lot about what it takes to balance a job and schoolwork. I give credit to students who can work several times a week and balance school because that is not easy. My job luckily doesn't effect my social life during the school year, but during the summer I do feel like I miss out on things due to taking on more hours," junior Paige Mucci said.
Overall, money plays a big part in wanting to be employed. As you grow older, you begin to show interest in higher priced items, such as wanting name brands to keep up with whats trending. Teens also need money for other festivities such as grabbing food with friends, going out to the movie theatre, and shopping.
"Having a job, I know I spend my money responsibly and make sure that if I'm going to spend it, that it is going to be worth it," junior Lyla Rameau said.
A job will help teach how to communicate with others in a professional way, making someone look and feel more mature. Having a commitment to shifts and having to be there at a certain time gives kids a concept of time management and responsibility. Having to always be on best behavior and looking polished is something out of normal nature for most, but is important because employees represent the business they work for.
"Having a job taught me responsibility and just how to prioritize money," junior Stephanie Kaine said.
Once the time is right for a person, a job could be a great thing. Keeping someone well-rounded, teaching key social skills, and preparing one for the "real-world"  is something not learned easy. Learning work ethics early in life will ensure a great foundation for future careers.