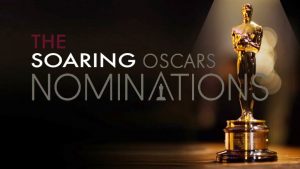 Marjory Stoneman Douglas High School's annual Soaring Oscars gives students an opportunity to recognize fellow students and faculty members for their extraordinary traits.
The Soaring Oscars include a variety of over 20 different categories- some of which teachers can be nominated for- ranging from groups based on appearance to groups based on potential future endeavors.
"I think that the Soaring Oscars bring everyone together and brings up the morale," best teacher nominee and dynamic duo nominee Ronit Reoven said. "It's fun for the student body and it's fun for the teachers to get involved in this kind of thing."
On Jan. 17, students decided who they would like to nominate from a list of the complete student body. This voting concluded on Jan. 24.
Finalists were notified of their nomination on Feb. 8 when letters announcing their nomination were delivered to their classes during school.
Students were able to vote in the final round of voting, beginning March 6 and concluding March 10, in which they chose from a list of students nominated in each category.
"I think that the Soaring Oscars are a really exciting way to give out superlatives at the school," junior Jade Tywang said.
On March 31, finalists will attend a Soaring Oscars banquet – as organized by SGA – where the winners will be announced in an "award show-like" experience including cocktail attire and a red carpet.
"It feels really great to be nominated for something," best dressed nominee Totu Seitieva said. "I am really excited to find out who won at the Soaring Oscars."
Nominees were given the opportunity to take pictures on the red carpet with a Soaring Oscars backdrop in 2016. Winners were presented with trophies and they were given a moment to make a speech.
Winners for each category in the Soaring Oscars will be documented in the Aerie Yearbook. Votes can be cast on eaglevoting.weebly.com until March 10.