New desks improve learning environment
Lewis Mizen
November 8, 2017
*This story was originally published in the first quarter issue of the Eagle Eye*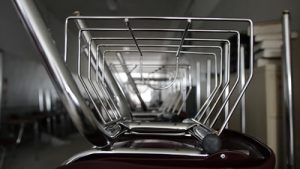 Due to a growing need for classroom desks, Assistant Principal Jeff Morford headed the effort to bring in new desks.
Since the school does not order its desks personally, nor can the orders be personalized, they rely on the county to procure standard orders of new desks whenever the school feels it's necessary.
The Broward County School Board budgets for this need, which means MSD did not pay a penny out of its own budget. The 250 new desks arrived on Sept. 28. At $150 each, the total cost for the county stands at $37,500.