Doug Jones defeats Roy Moore for Alabama Senate seat
Nikhita Nookala
December 14, 2017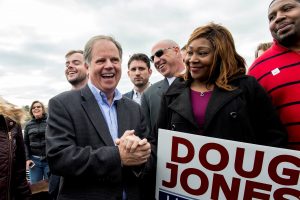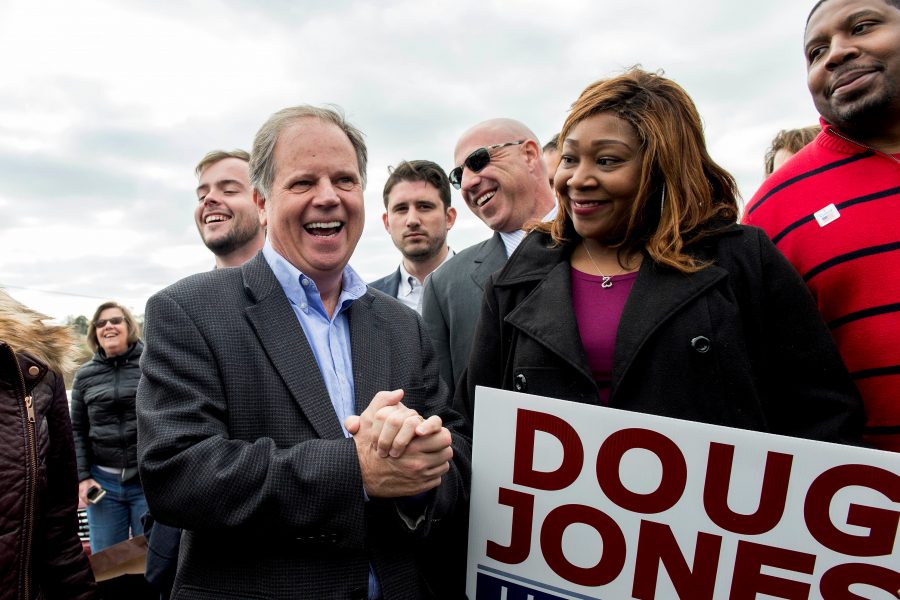 On Dec. 12, 2017, Democrat Douglas, or "Doug" Jones was projected to be the winner of the 2017 Alabama special senatorial race by Fox News, the Associated Press and NBC News. His opponent was Republican Roy Moore, who had previously served as a state judge and the chief justice of the Supreme Court of Alabama.
The special election was called to fill the seat of Attorney General Jeff Sessions, whose role was temporarily being filled by Republican Luther Strange. Strange had initially been appointed to his current temporary post by former Alabama Gov. Robert Bentley and ran to complete his term, but was defeated in the Republican primary by Roy Moore.
The election was especially contentious because of several allegations leveled against Moore of sexual misconduct with minors. These allegations were first reported by the Washington Post, revealed by Leigh Corfman, 53, who accused Moore of molesting her when she was 14, and he was 32. Moore was serving as the district attorney for Etowah County, Alabama at the time. These claims were corroborated by three other women, Wendy Miller, Debbie Wesson Gibson and Gloria Thacker Deason.
Sexual harassment in Congress was one of the topics of discussion at a recent meeting of the MSD Politics Club, an outlet in which many controversial topics are discussed by a variety of students who lie on various positions of the political spectrum.
A major theme discussed in the meeting, which took place on Nov. 30, 2017, was the fact that allegations are often enough to tarnish someone's career in the public eye.
"I live by my own morals and don't expect others to follow them. However, in accordance with the evidence-backed allegations against him, I believe Roy Moore has committed horrendous crimes," senior Elijah Abraham said. "Although many people voted for him, I believe the allegations repelled some voters and rallied voters for Doug Jones."
National attention was drawn to the race and the candidates involved because of this scandal. President Donald Trump has gone on record endorsing Moore, according to Politico. However, other top republicans such as Senate Majority Leader Mitch Mcconnell and Arizona Sen. Jeff Flake have called for Moore to step aside.
The race was unprecedentedly close, no doubt due to the unexpected weight and influence of Moore's allegations. Up to the moment that all polls closed, most political pundits were unable to decide which candidate had secured enough votes to win. In the end, Jones was declared the victor, earning 50.38 percent of the vote compared to Moore's 48.24 percent.
As of Dec. 13, 2017, Moore has still not conceded to Jones.
"You know, I really want to thank you for coming tonight and realize when the vote is this close, that it's not over. And we still got to go by the rules about this recount provision… But we also know that God is always in control," Moore said in a post-election speech.
According to Alabama Secretary of State John Merrill, any candidate may request a recount as long as they fund it themselves, but, in this case, results are unlikely to change dramatically. Jones will join Republican Richard Shelby in representing Alabama, the first Democratic senator to be elected in the state in the last 25 years.
To join the conversation, MSD students can observe or participate in a Politics Club meeting, which take place on the second and fourth Thursdays of the month in English teacher Ariel Hertz's classroom, room 913.