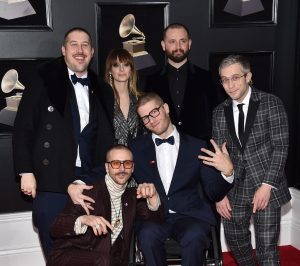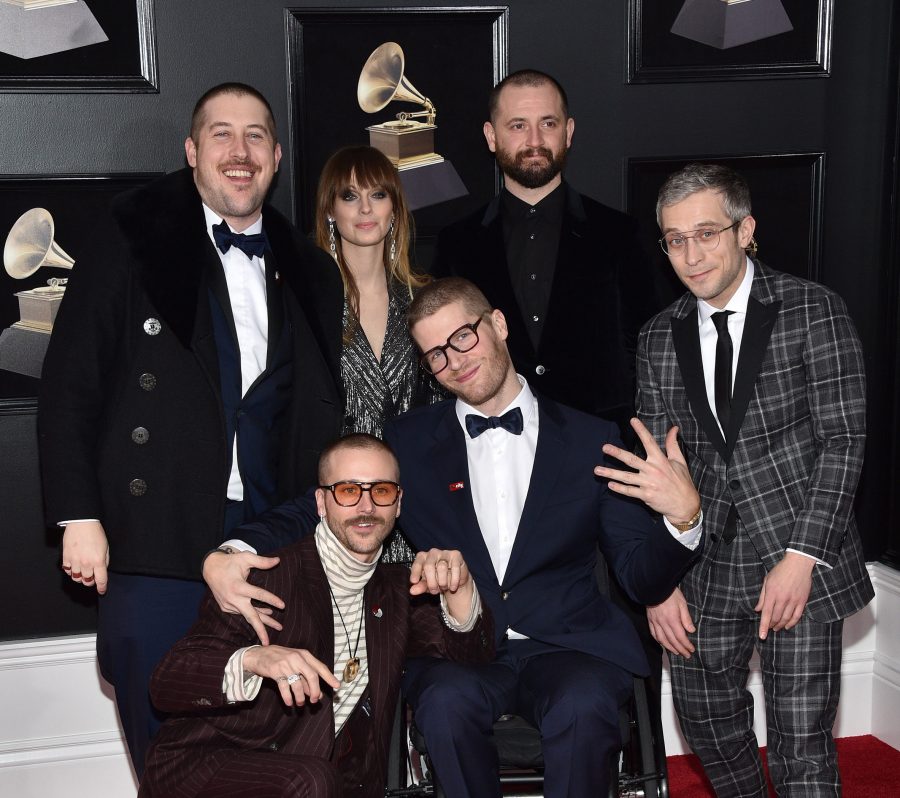 The 60th annual Grammy Awards was held on Jan. 28, hosted by James Corden in Madison Square Garden in New York City. This year's Grammys were filled with memorable moments including 13 performances from several winners.
Bruno Mars won three of the most prestigious awards: Record of the Year, Song of the Year and Album of the Year. He received the awards for album and record of the year with "24K Magic." The song that won best of the year was "That's What I Like," which was a collaboration between Mars and songwriters Christopher Brody Brown, James Fauntleroy, Philip Lawrence, Ray Charles McCullough II, Jeremy Reeves, Ray Romulus and Jonathan Yip.
Ed Sheeran's "Shape of You" won him Best Pop Solo Performance, angering crowds who believed Kesha's emotional song, "Praying," should have received the award. Sheeran was up against four popular female singers: Lady Gaga, Kesha, Kelly Clarkson and P!nk. Although his single is Spotify's most streamed single of the year, many viewers were outraged that he was awarded instead of Kesha. Sheeran was not present to accept the award himself and needed it to be accepted on his behalf by hosts.
"I guess it's a good thing Kesha didn't win over Ed Sheeran, since the music industry doesn't seem to care about examining its abuses of power," critic Ira Madison III said on Twitter.
The Grammys also allowed many of the creators to bring current issues to light. Some topics addressed were racial equality, political shortcomings and immigration issues. There was also a surprise appearance by Hillary Clinton. She read, along with other celebrities, a children's book created for the hidden purpose of mocking President Donald Trump.
Kendrick Lamar and U2 opened the event with a performance expressing the mistreatment of African Americans. His performance began with soldiers stomping on stage with an American Flag backdrop. He sang, "XXX.," and Bono and Edge came on stage to do their vocal and guitar parts. The show continued with an interruption from Dave Chappelle in which he made a remark about the current issue.
"I just wanted to remind everybody that the only thing more frightening than watching a black man be honest in America… is being an honest black man in America. Sorry for the interruption," comedian Dave Chappelle said during the performance.
Chappelle wanted to remind people of the current political issues happening with racial equality in America; after the serious comment he bounced back with a comical remark.
"Bruno Mars and Cardi B, that was amazing, wow. I love that song, man. Like, I love that song. It takes me back, you know, like way back to when Trump wasn't president," Trevor Noah said in his comedic remarks.
Noah did not hide his views of the president and instead elaborated on them by mocking him.
Clinton collaborated with James Corden for his comedy skit about the president. Corden held audition book readings for a book that summarizes Trump's past year as president. Clinton read in a pre-filmed audition video, covering her face with the book in the beginning and eventually revealing her face, making the crowd cheer.
Camila Cabello took it upon herself to explain her belief that the United States is "built by dreamers, for dreamers and chasing the American Dream."
Cabello herself is a Cuban-Mexican immigrant born in Eastern Havana. She believes that she is also a dreamer, having gone from an underprivileged background to performing in New York City in front of the Statue of Liberty for the Grammys.
Below is a list of the winners for the fields General, Pop, Dance Electronic, Rock, Alternative, R&B, Rap and Country from Billboard. To see all of the nominees and fields from the Grammys click here.
GENERAL FIELD
Album of the Year:
24K Magic — Bruno Mars — WINNER
Record of the Year:
"24K Magic" — Bruno Mars — WINNER
Song of the Year:
"That's What I Like" — Christopher Brody Brown, James Fauntleroy, Philip Lawrence, Bruno Mars, Ray Charles McCullough II, Jeremy Reeves, Ray Romulus & Jonathan Yip, songwriters (Bruno Mars) — WINNER
Best New Artist:
Alessia Cara — WINNER
POP FIELD
Best Pop Solo Performance:
"Shape Of You" — Ed Sheeran — WINNER
Best Pop Duo/Group Performance:
"Feel It Still" — Portugal. The Man — WINNER
Best Traditional Pop Vocal Album:
Tony Bennett Celebrates 90 — (Various Artists) Dae Bennett, Producer — WINNER
Best Pop Vocal Album:
÷ (Divide) — Ed Sheeran — WINNER
DANCE/ELECTRONIC FIELD
Best Dance Recording:
"Tonite" — LCD Soundsystem — WINNER
Best Dance/Electronic Album:
3-D The Catalogue — Kraftwerk — WINNER
CONTEMPORARY INSTRUMENTAL FIELD
Best Contemporary Instrumental Album:
Prototype — Jeff Lorber Fusion — WINNER
ROCK FIELD
Best Rock Performance:
"You Want It Darker" — Leonard Cohen — WINNER
Best Metal Performance:
"Sultan's Curse" — Mastodon — WINNER
Best Rock Song:
"Run" — Foo Fighters, songwriters (Foo Fighters) — WINNER
Best Rock Album:
A Deeper Understanding — The War On Drugs — WINNER
ALTERNATIVE FIELD
Best Alternative Music Album:
Sleep Well Beast — The National — WINNER
R&B FIELD
Best R&B Performance:
"That's What I Like" — Bruno Mars — WINNER
Best Traditional R&B Performance:
"Redbone" — Childish Gambino — WINNER
Best R&B Song:
"That's What I Like" — Christopher Brody Brown, James Fauntleroy, Philip Lawrence, Bruno Mars, Ray Charles McCullough II, Jeremy Reeves, Ray Romulus & Jonathan Yip, songwriters (Bruno Mars) — WINNER
Best Urban Contemporary Album:
Starboy — The Weeknd — WINNER
Best R&B Album:
24K Magic — Bruno Mars — WINNER
RAP FIELD
Best Rap Performance:
"HUMBLE." — Kendrick Lamar — WINNER
Best Rap/Sung Performance:
"LOYALTY." — Kendrick Lamar Featuring Rihanna — WINNER
Best Rap Song:
"HUMBLE." — Duckworth, Asheton Hogan & M. Williams II, songwriters (Kendrick Lamar) — WINNER
Best Rap Album:
DAMN. — Kendrick Lamar — WINNER
COUNTRY FIELD
"Either Way" — Chris Stapleton — WINNER
Best Country Duo/Group Performance:
"Better Man" — Little Big Town — WINNER
Best Country Song:
"Broken Halos" — Mike Henderson & Chris Stapleton, songwriters (Chris Stapleton) — WINNER
Best Country Album:
From a Room: Volume 1 — Chris Stapleton — WINNER