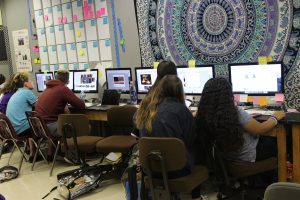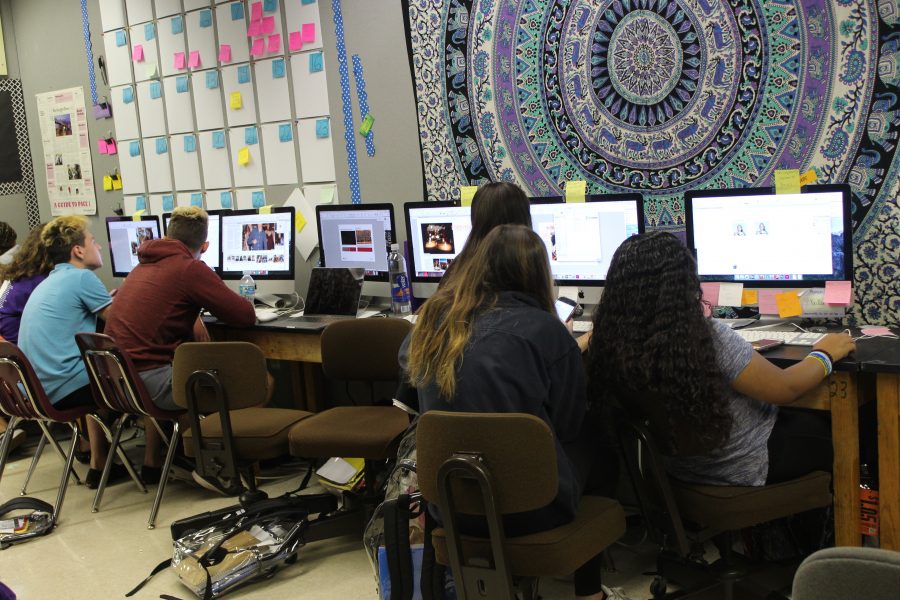 On Thursday, March 22, CNN released an article regarding the sale of MSD's Aerie Yearbook. This article was filled with false information and quotes taken out of context. The article, "Parkland survivors will take a painful, personal experience public with a yearbook available nationally," is already incorrect based on the title itself.
"And now they'll turn a normally private chronicle of high school life, a yearbook, into a public testament to pain and perseverance," reporter Doug Criss said in the article.
Aerie yearbook is not, nor has it ever been, available for sale to the public.
"Lerner said at first she was hesitant to share the upcoming yearbook, Aerie, with the public, because there are student pictures and personal stories in it. But, she ultimately decided that opening up the yearbook to people outside the school would let them see how much pride the students have in their school," Criss said in the article.
However, according to Lerner, she never spoke to Criss about the subject prior to the publication of the inaccurate article.
In response to the CNN article, co-editor-in-chief Kyra Parrow tweeted, "this is false information being spread like wildfire. And it's dangerous."
Lerner never intended to have the yearbook sold publicly. The Aerie yearbook, along with other award winning yearbooks, are given to other student publications every year as a national sample for the purpose of teaching and inspiring other staffs around the nation. This year, however, The Aerie decided to sell their yearbook to other student publications and to donate the money to the victims fund.
"Our publisher has updated the blog post, which is where CNN got the misinformation, which is why there story was inaccurate," Lerner said. "Because we are an award winning book, we are always a sample book that every rep in the country has anyway. Schools always end up with copies of our books, and we end up with copies from other schools. The only difference is instead of just getting the book from their rep, they're paying for it so that money comes back to the victims fund. These schools would've ended up with a copy of our book in a regular year anyway."
After the CNN article came out, students and parents were angry because they did not want their private information available to anyone.
"The staff got a lot of texts, there were a lot of tweets, passive aggressive Instagram posts; there was a student who sent me a message on Facebook, and I had parents emailing me," Lerner said. "It just really blew up and got out of hand because the information in the story was so incorrect."
Parrow took to Twitter writing, "we are NOT selling our book nationally to strangers. Never were, never are. We are selling one copy per publication. Money goes to the victims fund, zero profit."
Walsworth, The Aerie's publisher is making sure that no one outside of MSD except for other yearbook staffs are receiving the book.
"When somebody [from outside the school] goes to buy a yearbook, they have to put in all of their information, their name, their address, an email and their school name, and [Walsworth] is only approving sales to scholastic journalism advisers, and it is one per school," Lerner said. "If anyone puts in a personal email address or they don't seem like they are affiliated with a school, Walsworth is cancelling those particular sales and is refunding any money."
Aerie Yearbook is not selling their yearbook to the general public, nor has it ever.  The publication continues to be an esteemed organization that is admired by other yearbook staffs across the country despite the misrepresentations in CNN's article. CNN later made the correction to the article after a 25-minute phone call with Lerner.