Taylor Swift begins "Reputation" tour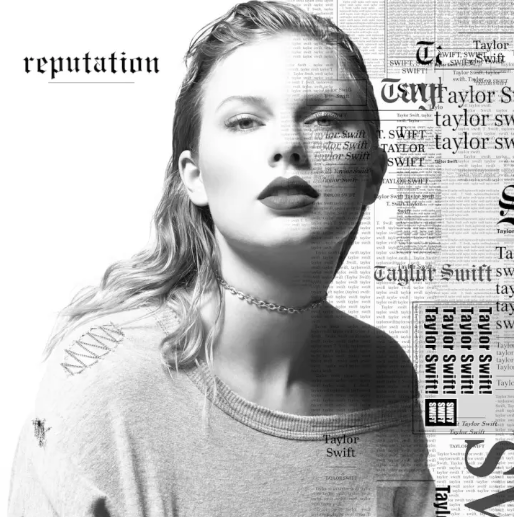 *Co-written by Dara Rosen and Taylor Yon
From May 8 to Nov. 9, Taylor Swift is conducting a worldwide stadium tour for her latest album, "Reputation." The tour will consist of 51 total shows, ranging from North America to Europe and New Zealand.
Swift is a 10-time grammy award winning artist who has made six studio albums with "Reputation" being her latest and 5th concert tour and the best selling of 2017.
"Reputation" was released on Nov. 10, 2017 through Big Machine Records, an American record label tha
t specializes in country and pop artists that is based out of Nashville, Tennessee.
More than 700,000 copies were sold within one day of the release, and more than 2 million copies of the "Reputation" album were sold in the U.S. 18 weeks after the album was released. According to Billboard, Swift's latest album is the first in two years to break two million copies sold.
Some featured artists on this album included Ed Sheeran and Future. The album had 15 total songs with the most listened to song being "Look What You Made Me Do," which was released on Aug. 24, about three months before the rest of the album was made public.
Her set list includes 24 songs with at least one song from each of her albums: "Should've Said No" from "Taylor Swift", "Love Story" and "You Belong With Me" from "Fearless", "Long Live" from "Speak Now", "All Too Well" and "We Are Never Ever Getting Back Together" from "Red", "Style," "Shake It Off," "Blank Space," and "Bad Blood" from "1989" and almost the entire "Reputation" album.
Following the announcement of her tour, on March 1, Swift revealed that Charli XCX and Camila Cabello would be touring with her and be performing as her opening acts via her Instagram story and her Twitter account.
For Swift's last dress rehearsal, she invited 2,000 foster children to watch her perform for free. The kids were be able to take photos with Swift and eat pizza as they watched the show.
Starting 13 days before her tour kickoff, Swift kept up a countdown on her Facebook page.
"Darling I'm a nightmare dressed like a… girl rehearsing for her tour that starts in 9 DAYS," Swift said in a post.
Swift's long awaited "Reputation" tour has been anticipated by fans since the announcement, and it's finally here.