Aretha Franklin dies at age 76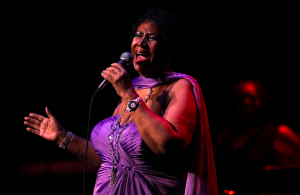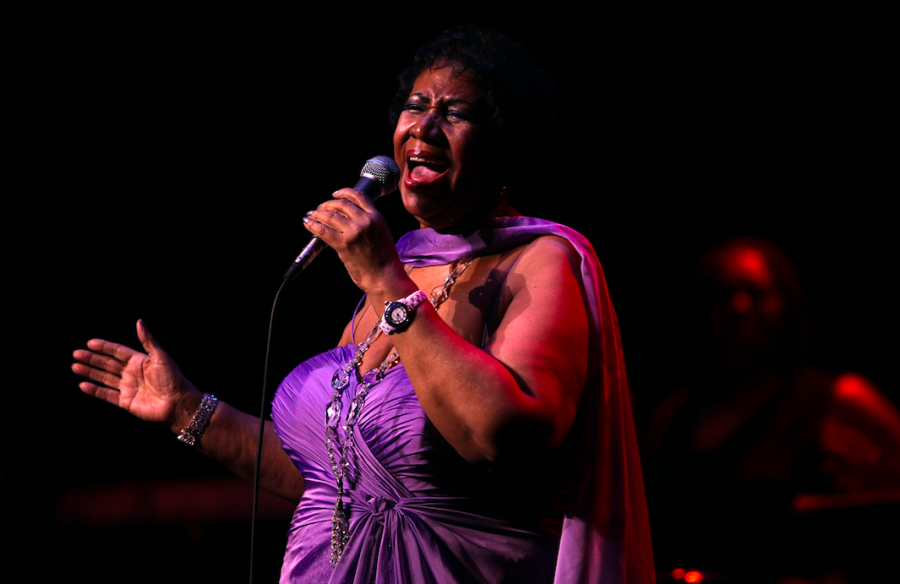 On August 16, 2018 the unfortunate news came out that the "Queen of Soul" had died at the age of 76 due to pancreatic cancer. The face of music has been forever altered and the world will forever thank Aretha Franklin for her soulful voice and powerful songs. Franklin's impact is simply incomparable, as she inspired and touched the lives of many.
Franklin was born on March 25, 1942 to Barbara Siggers Franklin and C.L Franklin in Memphis, Tennessee. Her heartening and lengthy career commenced when Franklin was merely 14 years old singing gospel at New Bethel Baptist Church. Her passion and love of performing radiated off of her and onto the audience.
After signing with Atlantic Records at the age of 18, Franklin released countless songs, causing her career to skyrocket and dominate the music scene for seven decades. Franklin's most popular songs include "Chain of Fools," "Ain't No Way," "Think" and "I Say a Little Prayer." She is also one of the best selling artists of all time, selling more than 75 million records worldwide.
"I believe Aretha Franklin was one of the greatest artists in history. The music she created throughout her life was powerful and moving. I am deeply saddened by her passing because I think the music industry truly lost an incredible person and artist," Sophomore Tiana Cates said.
Franklin held the record for most charted female artist with 112 charted singles on Billboard, ranging from R&B to pop. In addition, the "Queen of Soul" was nominated for 44 Grammys in her lifetime, winning 18.
Franklin was honored numerous times during her career. In 1979, she was awarded with a star on the Hollywood Walk of Fame, along with inductions into the Rock and Roll Hall of Fame, UK Music Hall of Fame and GMA Gospel Hall of Fame The National Anthem was performed twice by Franklin and included a four minute rendition. Yet, her most iconic performance is said to be her rendition of "My Country Tis of Thee" at Barack Obama's inauguration in 2009. The hat she wore was so extravagant, it was placed in the Smithsonian shortly afterwards.
Among other qualities, Franklin was very outspoken about her social activism. She was honored by a street in her name and received the Drum Beat Award for Musicians from her good friend Martin Luther King Jr. After his death, she continued to spread his views and served as a symbol for equality.
Franklin not only challenged gender and racial barriers, but she also demolished them completely. She exposed the world to a variety of genres and how one mesmerizing voice can excel in all of them. A surreal precedent was set the moment Franklin entered the music industry. The memory of "The Queen of Soul" will live on, as her legacy continues to inspire hope and greatness.