MSD welcomes new Marine Biology teacher Caitlin Hanley
Elama Ali
September 14, 2018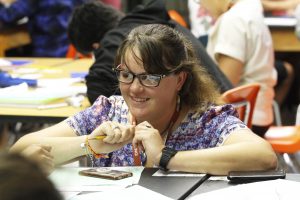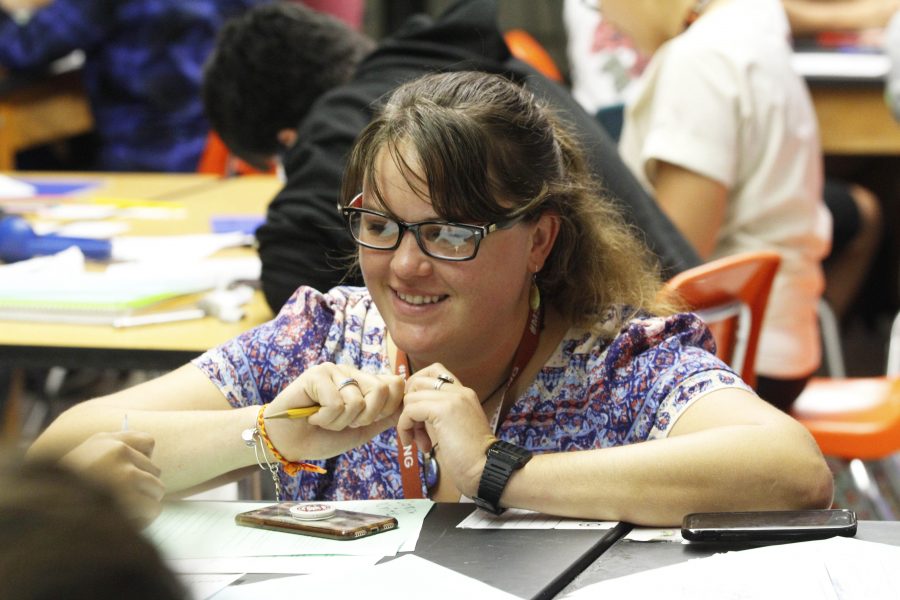 Many new teachers were welcomed with open arms for the 2018-2019 school year at Marjory Stoneman Douglas High School. One of these new teachers included former MSD substitute, Caitlin Hanley. Now teaching Marine Biology, Hanley enjoyed her experience as a substitute and found the students to be exceptional.
Before becoming a teacher, Hanley graduated from Pompano Beach High School and attended Florida Atlantic University and the University of Georgia. She began as a teaching assistant at the UGA before coming to work at MSD. During Hanley's time at the University, she majored in Geology, finding Earth's processes interesting.
"I enjoy learning about fossils and living organisms, realizing that there was a whole new world underneath our feet in a way," Hanley said.
Hanley has a deep love for the water, which eventually routed her to become a Marine Biology teacher. As a child, she loved spending time outdoors in the sun, digging holes and playing by the lake.
Swimming is a main passion of Hanley's which lead her to be a swim coach at MSD. She swam in high school and really enjoyed it.
"I like that swimming is a race against yourself and you are in your own world," Hanley said. "You don't hear anything and it is only you against the water."
Outside of school, Hanley enjoys spending quality time at the beach. She sinks herself in listening to the sound of waves crash against the shore and enjoys interacting with sea animals while scuba diving.
She has been to many places and has participated in  many intrepid activities, some include scuba diving in the Great Barrier Reef in Australia and backpacking out west in Sandstone.  
As for her goals, Hanley cannot get enough of adventure.
"A main goal of mine would be to go to Antarctica and scuba dive in Iceland," Hanley said. "I want to be able to touch the American and European continental plates on both sides in Iceland  and there are really cool fossils in Antarctica."
She is motivated daily by the excitement of her students when they learn something new. She tells her students real life stories and how one can apply what they've learned in class to the real world.
Many people have at least one moment that changes their life. For Hanley, it was a big one that paved the path for her career.
"I stopped doing my PhD to come work at a high school," Hanley said. "That was my biggest life-changing moment."