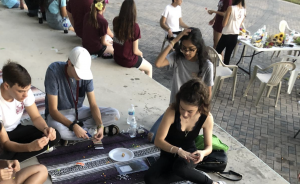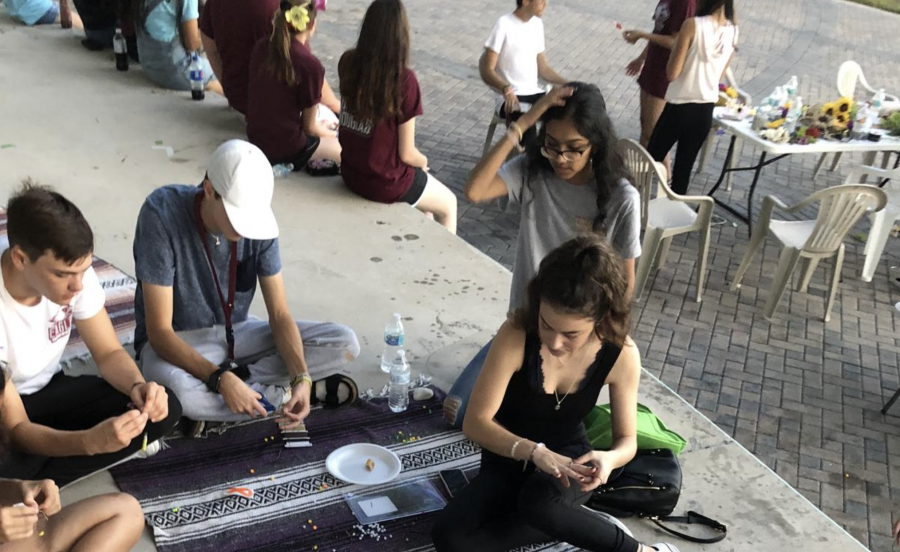 On Dec. 9, at the Pine Trails Park amphitheater, Marjory Stoneman Douglas High School students and community members participated in the Create Your Peace event organized by senior Jessica Frengut. The purpose of this event was to give the community an outlet to express their emotions through arts and crafts while also raising money for permanent memorial installations in honor of the MSD shooting victims.
"The reason for my idea was due to dissatisfaction with my city and my own neighborhood," Frengut said.
Since there is no permanent memorial in honor of MSD in Parkland, some neighborhoods took it upon themselves to create their own. Frengut's neighborhood, Fox Ridge, was one of the first to do so, planting a heart made of flowers surrounding the letters MSD in front of the community.
"Over the summer, without any notice, the entire memorial was dismantled and nothing has replaced it. Even though pretty much every other neighborhood has kept theirs," Frengut said.
With this in mind, Frengut devised a way for all to contribute towards a permanent memorial through "Create Your Peace". Yearbook advisor at MSD, Sarah Lerner and Frengut's family both helped her fundraise in order to plan the first event.
Create Your Peace had their second event this past sunday, in which about 30 people showed up to participate in activities such as making slime, creating bracelets, and rock painting. There was also a large canvas for attendees to sign their names on and leave a message of peace and hope.
Their first event in October had people participate in four different activities, including making flower wreaths or crowns, vision boards, bracelets, and painting rocks.
"It was therapeutic and nice to socialize with everyone outside of school," senior Sindhu Kolla said. "I really liked it and I appreciated that, instead of just forgetting what happened."
Frengut raised $500 through the first event. They must raise a little over $1000 to build the memorial.
"I can't wait to help another neighborhood, park, or even a city in need of a piece of reflection for those we lost at MSD or anyone else wanting to be honored," Frengut said.