Airpods surge in popularity at MSD
Yuval Alter
January 25, 2019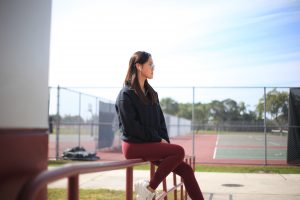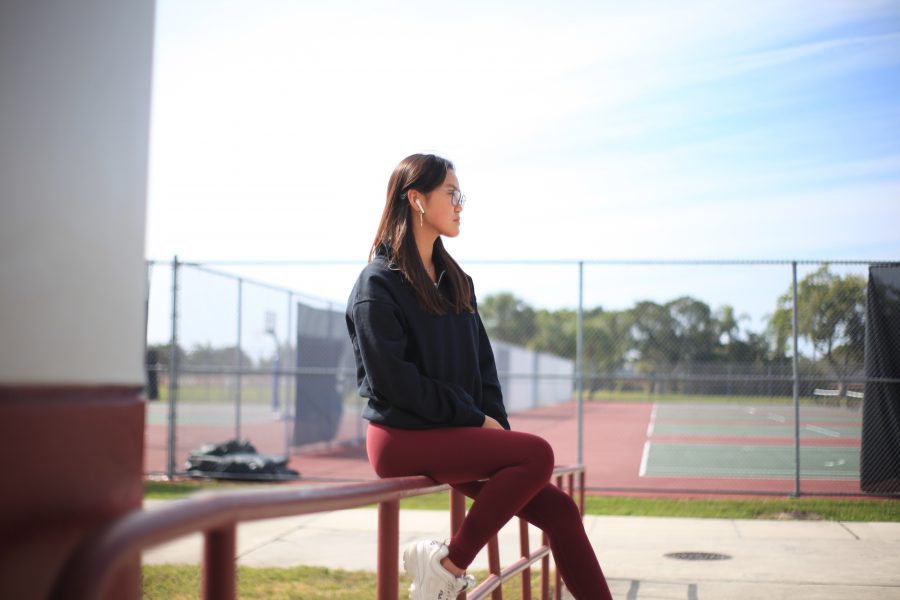 Throughout the halls of Marjory Stoneman Douglas, one can see many students wearing strange, small white devices in their ears: Apple Airpods.  In 2001, Apple released their iPod and, with it, their own take on earbuds. Fifteen years later, in December 2016, the new and improved wireless Airpods were released to the public for their enjoyment.
"My earbuds used to always break from accidental phone drops pulling on the wires," senior Melanie Cardoso said. "The Airpods completely eradicate issues caused by wires so I won't need to have to replace earbuds every month or so."
The Airpods not only introduce new wireless listening but also a variety of features. One of the features is the charging case that the earbuds themselves come in. The case uses the same charging cable as other Apple devices and in turn charges the earbuds individually. The earbuds allow users to be almost completely hands off of their phone when it comes to music with sensitive proximity sensors that allow listeners to skip and stop with one touch. Additionally, the Airpods also allow users to walk a distance of at least 10 meters without having to carry their device with them.
However, there have been some issues that customers have been complaining about. One of these issues is that the Airpods small size leads to a higher chance of them being lost.
"The biggest thing I am scared of is losing one of the earbuds," Cardoso said. "If I lose one I can buy a new individual one but it is a lot of money."
Another issue that customers have been complaining about is the price point. Wireless earbuds are not new to the market but the Airpods are seen as a "rich accessory" for many with the ability to buy it, since the price of 160 dollars is way above many other wireless earbuds. With this high price, opinions on whether or not the Airpods are worth the money are commonly seen since the sound quality is no different from the normal earbuds.
"I personally think that regular earbuds are better, especially since they are cheaper, and if I were to buy a pair of wireless earbuds it would be a cheaper pair," senior Wilson Huang said.
The new Apple Airpods, despite their lack of popularity at the time of their release, have exploded in popularity in the past two years with the release of new iPhones. Following the popularity boost of their original model, the new Apple Airpods 2 are to be released early this year and are expected to be redesigned with a health monitoring ability that the Airpods lack.