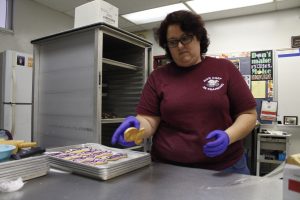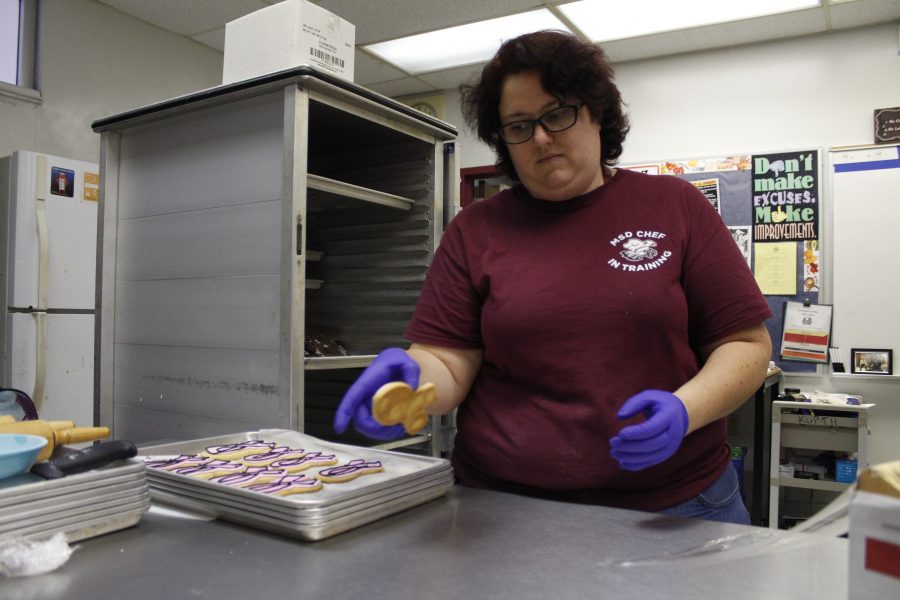 On Monday, Feb. 11, 2019, culinary teacher Ashley Kurth was awarded the Florida Restaurant and Lodging Association Pineapple Hospitality of Excellence Award. Overall, this award signifies Chef Kurth as the Culinary Teacher of the Year for the state of Florida.
Those who nominated Chef Kurth to win this award were former and current students, faculty members and people of the Parkland community. These nominators voted for Kurth by sending in letters of recommendation, which were then read by a committee in charge of choosing the winner.
The award was presented to Chef Kurth on Feb. 28, 2019 at a Gala event during this years state Culinary competitions. There, Kurth was given a metal pineapple, and an all-expense paid trip to this years nationals competition in Washington D.C.
The Pineapple award has been presented to hospitality and culinary teachers for the past 18 years. This award is not only statewide, but is awarded to each county in the state of Florida, which Chef Kurth has won before.
"Chef Kurth a hundred percent deserves this award," sophomore culinary student Alex Betancourt said. "She is so passionate about her job, and always makes sure we understand the material, but still have a good time."
This win was also an achievement for Broward County as this is the first time a teacher from the County has won the statewide pineapple.
"To have won [the award] from the state of Florida is pretty big, especially in Broward County, because most of the counties we are going up against, like Lake County and them, they usually take over everything, because they have a lot of culinary academies that are fully equipped with commercialized kitchens," Kurth said.
Kurth says her dedication and passion for helping her students through stressful events and pushing her students to their full potential is a main reason she believes this award was given to her.
"After everything we've been through, the fact that we are still producing food, still learning about food and that I still have kids going into the career, is all because of the passion I have for my job and what I am doing," Kurth said.
Throughout Chef Kurth's 15 year culinary career, she has won five county and statewide awards. By uplifting her students to strive for success in the kitchen, Kurth hopes to follow this streak into the future.