MSD JV football team beats Coral Glades High School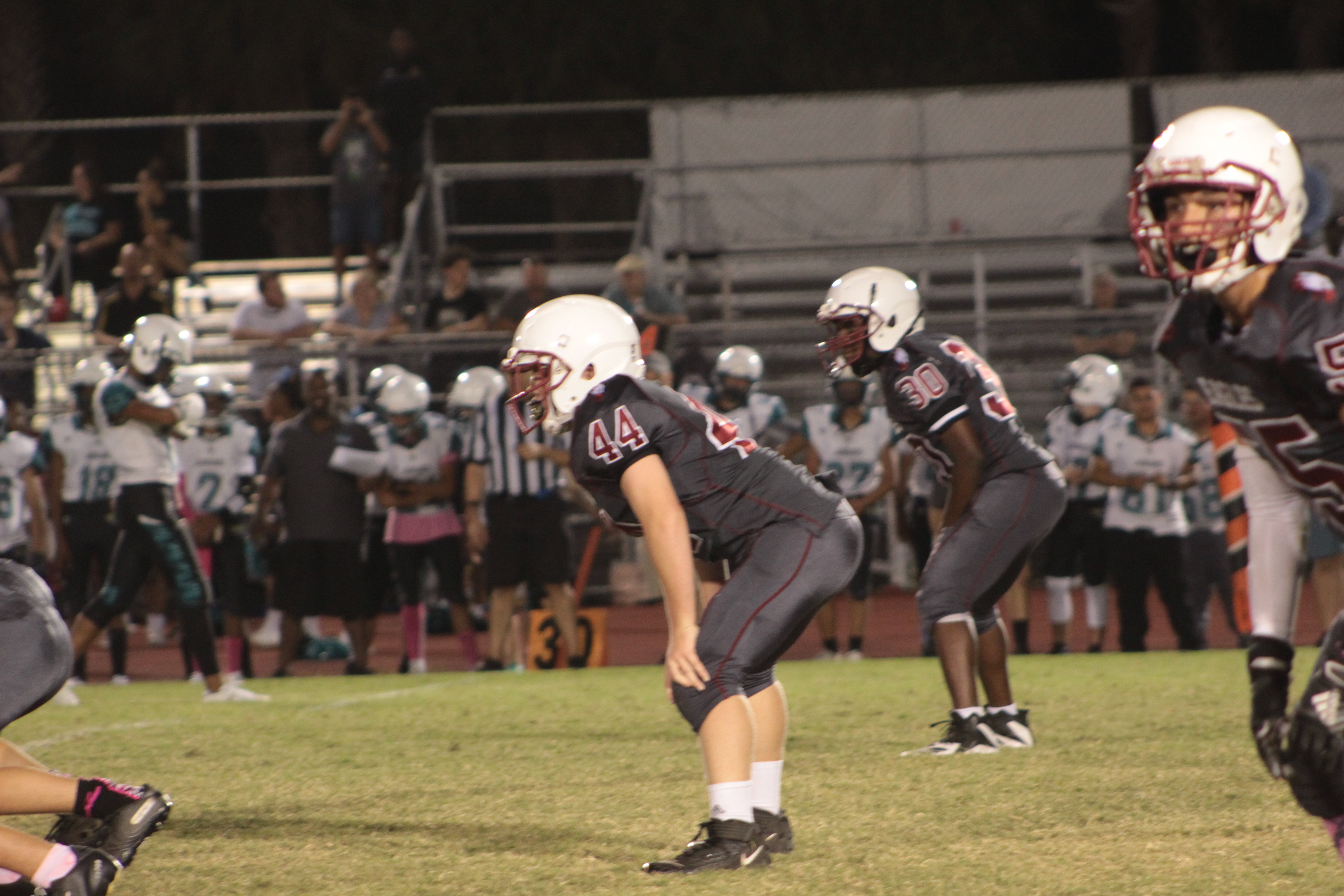 Eagles linebacker Charles Dion gets ready for action against the Jaguars. Photo by: Fenthon Aristhomene

On Tuesday, Oct.1, the Marjory Stoneman Douglas JV football team played their fourth game of the season against Coral Glades High School.
The Eagles won the game with a score of 20-8. Sophomore Keondre Edge and Jamari Leo, as well as freshman Gabriel Lenamon, each scored one touchdown. Sophomore Thoermer Bendix made two extra points.
"We won 20-8 and it was a good game all around for everyone on the team," sophomore Dereck Damas said. "As a team, we can build on the win and try to improve ourselves even more so we can continue to win."
The next game will be held on Thursday, Oct.10, against Deerfield Beach High School.