AP government teacher Jeff Foster publishes the book 'For Which We Stand: How Our Government Works and Why It Matters'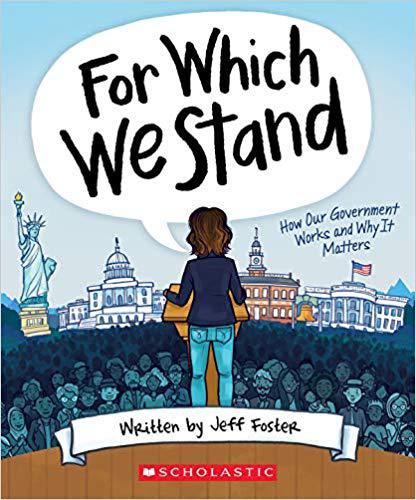 Leah Ronkin
February 7, 2020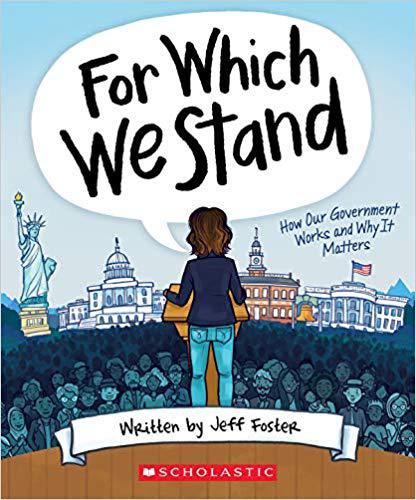 AP Government teacher Jeff Foster has written a book on government. The book, entitled "For Which We Stand: How Our Government Works and Why It Matters," is aimed at 8-14-year-olds and is intended to give an overview of the way the U.S. government works. It features illustrations from Julie McLaughlin.
The book came about after the Scholastic publishing company reached out to Foster based on his activism. They acknowledged a lack of these kinds of informative books for children in the market and felt Foster could write one.
"Now more than ever, it's so important for everyone to understand our government: where it came from, how it works, and how we can bring about change," the description of the book says via Google Books.
The manuscript itself took eight months to write. Foster cited the information he has taught for 20 years. As he wrote, he checked the information on his own kids, aged 8 and 13, to see if they would grasp everything.
"During the process at some points, I would ask my kids if this was relatable or if it was too much because obviously teaching at the college level where I could really go beyond," Foster said.
The book goes into all aspects of the government's function in an unbiased fashion, similarly to how a senior government course would. One of Foster's favorite topics to cover was the reason he started the book in the first place
"A highlight of the book is probably the chapter on activism," Foster said. "It's not like I've reinvented government; it exists and our system exists."
Foster teaches exclusively seniors in both his honors and AP government classes. Many of them felt this was a natural path for him.
"I think it's awesome. He has very good practical knowledge on American politics and American government and I think [the book] will be very informative and very easy to understand for people of all ages." senior Max Kilman said.
Known for his engaging teaching methods, many of his students are excited to see how his style will play into the book.
"Mr. Foster is one of those teachers that not only makes any lesson the most interesting thing ever but truly connects with each student," senior Jared Block said.
It is clear that Foster has made an impact on his students.
"He is a dedicated and very open-minded teacher," senior Andromeda Smith said.
He hopes that, in writing this book, he can help make the same impact on young people in our country and help them to participate in politics.
"If this gets more people to the polling place and gets more people out there trying to take advantage of living in this democracy we live in, then it's a successful venture."
The book is scheduled to be released on Sept. 1 of this year ahead of the presidential election.