Greatest sports equinox ever occurs during COVID-19 pandemic; gives fans plenty to cheer about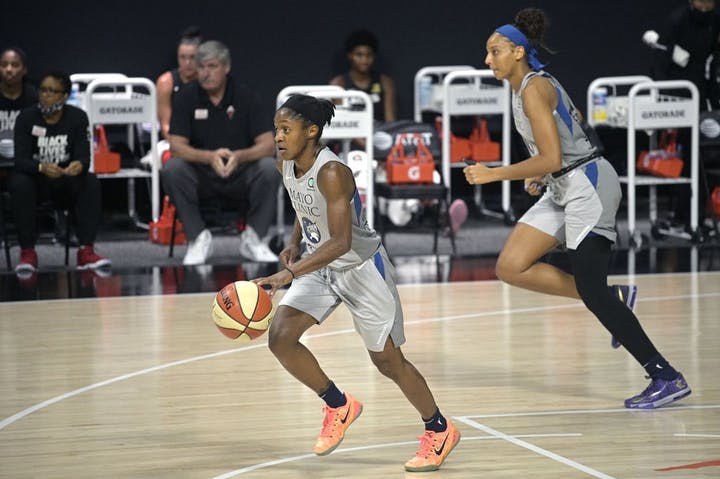 Due to the ongoing COVID-19 pandemic, many aspects of daily life have been forced to be adjusted. It has affected a range of things, such as schools, businesses, and specifically sports. Everything ranging from little league to professional sports came to a halt.
The pandemic forced athletes to be sidelined as seasons were canceled. It was unclear how the professional athletic associations would choose to deal with all future events. With seasons both postponed and canceled, some athletes continued to train and others decided to take time off.
Months into the pandemic, major league sports presented different solutions on how to begin or restart their seasons. Some associations created a bubble for the players, such as the NBA and WNBA, which forced players to stay in a specific area for a prolonged amount of time to avoid spreading the virus.
Some changed their start dates. The MLB pushed their season to begin in July and shortened its season to 60 games. The NHL delayed the 2020 Stanley Cup playoffs to August, and the start of the 2020–21 regular season until Jan. 1, 2021. The NFL was able to start on time because their season begins later in the year.
As a result, a sports equinox occurred on Sept. 10. A normal sports equinox is when the four major sports – NFL, MLB, NHL and NBA – all have a game on the same day. This time, the equinox had 12 sports with a game on the same day, now including the Major League Soccer, Women's National Basketball Association, college football, U.S. Open Tennis and the Professional Golfer's Association Tour. Fans rejoiced in the possibility of sports returning to a sense of normal.
"I remember the last time this happened," sophomore Spencer Brenner said. "I was split between watching two games, and now I'm split between watching four."
This particular sports equinox had something for every sports fan. After months of having rerun games or nothing at all, fans finally had something to watch.
"It was really fun getting to see all these sports again; it felt so weird without them for such a long time," said sophomore Luke McCloskey.
This mega sports equinox was a breath of fresh air for players and fans alike. Fans finally got to see so much action after such a long time waiting. This first-ever mega sports equinox brought back a glimpse of what normal sports look like.