Students reflect on their online school year experience
The impact of the COVID-19 pandemic has changed people's way of life across the world. For students, it has alerted their way of schooling and socializing globally.
Marjory Stoneman Douglas High School students are reflecting on their past unique experiences with the school year coming to an end. Being isolated from teachers and friends, while doing online school for the entire school year, was an abrupt change for students due to the pandemic.
"Being a part of such a significant time in our lives has been a rollercoaster," senior Kenneth Saucedo said. "Learning how to adjust my life to be safe from this pandemic has been challenging, especially for school. I was so accustomed to educating myself in person with teachers, and then all of a sudden switching to virtual learning took a turn on me."
Students had to adjust their learning tactics to succeed this past school year. This included finding different ways to educate themselves, aside from their teachers and class curriculum, if virtual learning wasn't enough.
"During this whole experience, I had to come up with many ways to keep myself on track," junior Marlo Perkins said. "I would make Quizlets, search up videos on Youtube, and set up meetings with my teachers so I can get a better understanding of the material. Online [learning] was so difficult to adjust to, and I hope I never have to do it again."
This unusual online schooling experience has positively and negatively affected students. One instance of the positive outcomes include higher grades and reduced testing anxiety.
"Personally for me, online school was enjoyable," sophomore Mya Ryan said. "My anxiety for testing for school has gone down due to being able to take my time and not seeing other people finish before me. I was still able to see my friends, and we would have study groups to have fun while being efficient."
Online school has also positively impacted students who see themselves as more introverted than extroverted. Being able to express themselves more through their laptop than they would've in person lessened social anxiety.
"For me, online school has been nice," junior Hannah Leon said. "I enjoyed talking to more people and connecting with people through [Microsoft Teams] meetings. I believe that this has helped me feel more comfortable talking to people online and in person."
Some negative consequences of the online atmosphere include loss of motivation students once had in physical school. While for certain individuals, grades rose. Others experienced the opposite with a decline in scores and mental health.
"It has become very hard for me to be motivated for my school work, and learning new materials has been challenging," junior Isabella Cristancho said "My mental health has taken a toll [from] being cooped up in my room."
The change from in person to online learning has had different effects on students at MSD. While it was positive for some, seen through improvements intheir schooling and expression, it was negative for others, harming the status of their grades and mental health.
Leave a Comment
Your donation will support the student journalists of Marjory Stoneman Douglas High School. Your contribution will allow us to purchase equipment and cover our annual website hosting costs.
About the Contributors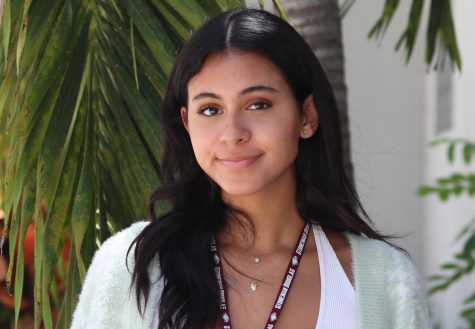 Erika Ryan, Writer
Erika Ryan is a senior at Marjory Stoneman Douglas High School. She enjoys reading, painting and writing.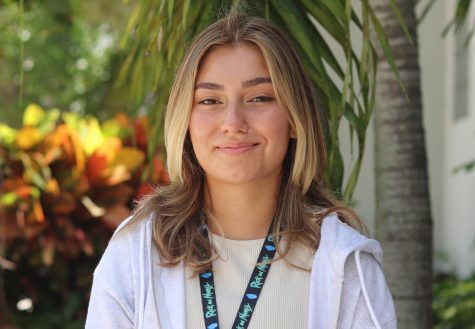 Mariajose Vera, Photo editor
Mariajose Vera is a senior at Marjory Stoneman Douglas High School and a sports and news photographer for the Eagle eye and has been on staff for three...