Florida Gov. Ron DeSantis signs new law on COVID-19 mandates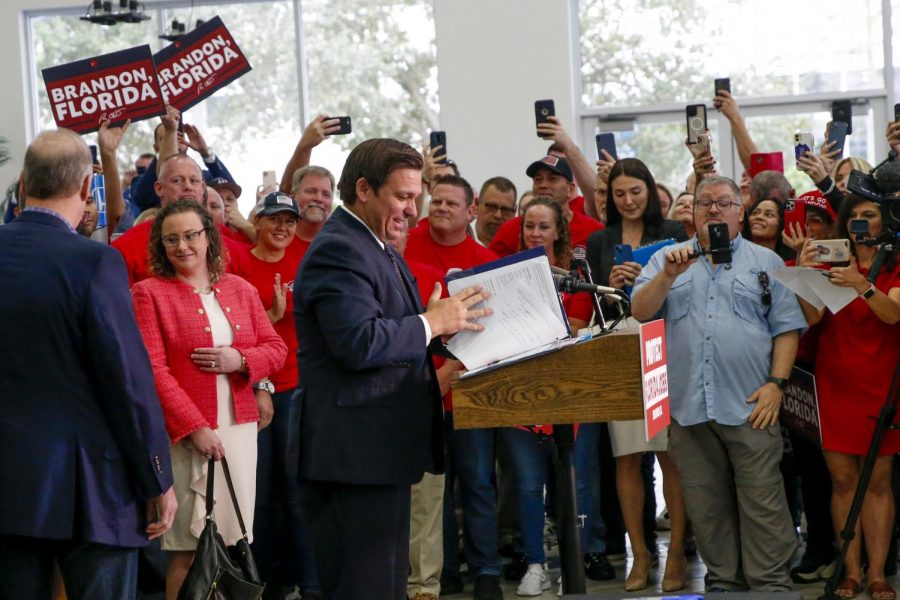 On Thursday, Nov. 18, Florida Gov. Ron DeSantis signed four bills officially banning COVID-19 vaccine and masks mandates in workplaces and educational environments after convening a special session of the Florida Legislature. DeSantis and the Repulican controlled legislature claim the purpose is to protect Florida jobs and parents' rights to control their child's health. This mandate also includes less restrictive quarantine policies, parents' ability to sue school districts for reinstating these mandates and fines for letting employees go because of refusal to follow these mandates.
"Nobody should lose their job due to heavy-handed COVID mandates, and we have a responsibility to protect the livelihoods of the people of Florida," DeSantis said.
Many feel DeSantis is using these mandates to control individual school districts in certain counties like Broward, Palm Beach and Nassau from making their own COVID-19 related policies. Before this legislation, many schools required students and staff to quarantine after exposure until a negative test result was presented to the school. Now, students who have been exposed to COVID-19 do not need to quarantine as long as they remain asymptomatic and do not recieve a postive COVID-19 test.
"People should do the responsible thing and use common decency," sophomore Spencer Kaufman said. "[If you come] to school with COVID[-19], even if [you are] asymptomatic, you are still putting people at risk."
Broward County Public Schools made face masks optinal for high schools students and staff effective Monday, Nov. 1.  The school board voted to lift mask mandates for elementary and middle school students and staff effective on Saturday, Nov. 20. The Florida state law banning masks mandates went into effect on Thursday, Nov. 18. On Friday, Nov. 19, BCPS directed all school employees to follow the new law.
This legislation is not only in effect in schools, but also workplaces. Companies large and small are now facing strict punishment for terminating employees who choose not to be vaccinated. Companies with more than a 100 employees face a $50,000 fine per employee terminated. Smaller business face a $10,000 fine per emoployee terminated.
"I do not believe that the state government should be interfering in the decisions of private companies with regard to their policies," Advanced Placement World History teacher Devin Shaller said. "It is an overreach of the governor's duties and responsibilities."
Employees however, must provide a reason for refusing to take the vaccine including, but not limited to, religion, health concerns, pregnancy, anticipation for future pregnancy and past recovery from the COVID-19 virus per the law.
This legislation was introduced and implemented during a time of decline in COVID-19 cases in Florida. It was passed easily in the Republican-controlled legislature despite strong Democrat opposition. If COVID-19 positivity rate starts rising again, this law would prevent school distritcs from mandating both masks and vaccinations. These four laws are set to expire in June 30, 2023.
Leave a Comment
Your donation will support the student journalists of Marjory Stoneman Douglas High School. Your contribution will allow us to purchase equipment and cover our annual website hosting costs.
About the Contributor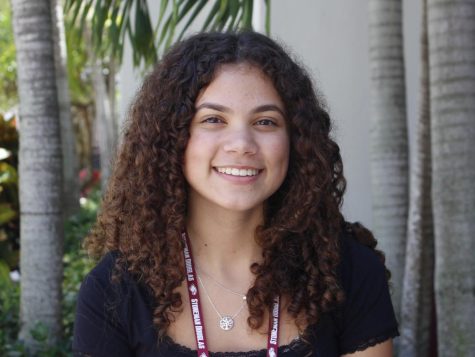 Alison LaTorre, News Editor
Alison LaTorre is a junior at Marjory Stoneman Douglas High School. She enjoys reading and watching tv.