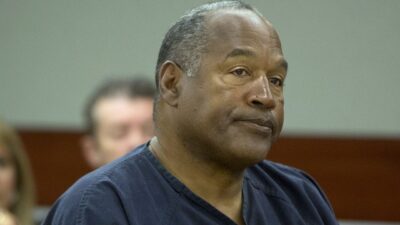 Athletes work their entire lives to reach the point of fame and stardom though some players are not able to enjoy it. The athlete's questionable mistakes follow them throughout their time in the public eye.
For example, OJ Simpson was one of the most revered athletes in all of football and he won numerous awards, including a Heisman Trophy, but his actions off of the field cost him his glory.
Simpson is just one example of the many athletes with behavioral problems, mostly caused by the over exposure that comes from their fame.
Some other players have melted under the pressure of fame. For example, Barry Bonds and Roger Clemens were two of the greatest baseball players of the last generation, but they have faced major criticism from the media and writers and they have been denied a hall of fame induction because of their alleged involvement with performance-enhancing drugs.
Clemens and Bonds are two of the most tragic examples because of the talent and skill they let go to waste because they thought they were bigger than the game. They left a big asterisk next to their names in the baseball history books because of their inability to follow the rules and because they let their fame get to their heads.
The big three sports(baseball,football,basketball) are not the only sports affected by fame. For example, the boxing world was impacted by the most decorated boxer of the early 1990s, Mike Tyson was sentenced to six years in prison.
When athletes commit heinous crimes it not only hurts them, but it also hurts the sport that they participate in. For example, golf took a giant hit when the awful news came out about Tiger Woods and because its most successful player was going through such turmoil away from the course it led to a drop in the ratings and golf began to lose money.
The Tiger Woods incident is just one example of how one persons actions can impact not only themselves, but the entire team or organization that they play for.
Not every player will realize the amount of people who depend on them, but what they need to realize is that they are not only hurting themselves and their futures by participating in poor behavior. They are hurting their families the most and they will not be able to live it down and the stink of the poor behavior will stick with them for the rest of their time in the public eye.
Fame has its perks, but it also has many dark spots that athletes must work through.