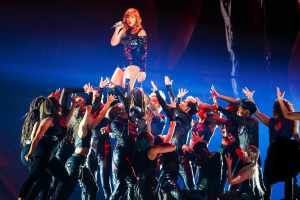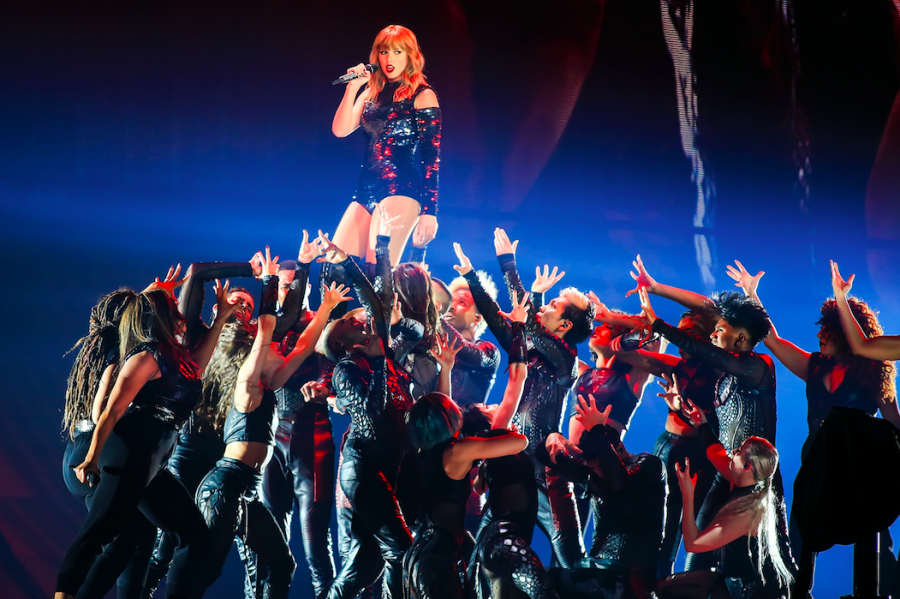 On August 18, Taylor Swift performed at The Hardrock Stadium in Miami Gardens, Florida on her worldwide stadium tour for her latest album "Reputation."
Reputation is Swift's sixth studio album and 5th concert tour and the best selling of 2017. It was released on Nov. 10, 2017 through Big Machine Records, a record label based in Nashville, Tennessee.
When walking into the stadium, concert goers were handed a white bracelet with no explanation.
The concert was scheduled to start at 7 pm, but English singer-songwriter Charli XCX  had not arrived until 7:30. After Charli XCX, American-Cuban singer-songwriter Camila Cabello came onto the stage and ended her performance at 8:40 pm. Cabello received an extremely warm welcome from the fans in her hometown of Miami, as she sang her top hits including, "Havana" and "Never Be the Same" from her album "Camila."
"I heard that Taylor Swift fans might be the loudest in the world," Cabello said mid-way through her set, hyping up the crowd for Swift's welcome to the stage.
Before Swift came on the stage, there were videos on the the big screen showing Taylor Swift trivia, secret sessions, behind the scenes set designs and instructions for the mysterious white bracelets handed to fans coming through the entrance.
Swift performed for the next two hours. Her set list included 24 songs with at least one song from each of her albums: "Should've Said No" from "Taylor Swift;" "Love Story," "You Belong With Me," and "Breathe" from "Fearless;" "Long Live" from "Speak Now;" "All Too Well" and "We Are Never Ever Getting Back Together" from "Red;" "Style," "Shake It Off," "Blank Space," and "Bad Blood," from "1989;" and almost the entire "Reputation" album. Before singing "Breathe," she stated that she had never sang that song live before.
Once Swift appeared on the stage and began singing, the bracelets lit up in all different colors and coordinated to the beats of specific songs, lighting up the stadium.
Half way through the concert, Swift expressed her heartfelt gratitude to her fans, explaining how her life was one open diary in which her fans have been reading through the years. She then followed by performing her song "Love Live" and "New Years Day."
Swift floated around the crowd in a flying lit up carriage, the ultimate princess perfect moment. Throughout the duration of the concert, she performed on three separate stages.
Charli XCX and Camila Cabello joined Swift on stage one last time for a fun and upbeat performance of the song "Shake It Off." Cabello represented her pride for her hometown by wearing a Miami Dolphins jersey for her last return to the stage.
Towards the end of the night, Swift told her fans that the reasoning behind the light up bracelets was so that she could see every single fan in the stadium. She felt more in touch with the crowd as she watched everyone dancing and singing along with her.
Swift fired up over 60,000 fans with her performance. With the use of confetti, fireworks, big blow-up snakes, puffs of fire and the magical light-up bracelets, Swift really went above and beyond with her tour. Between the performance and the way she sang her heart out, Swift's concert will be a night her fans will never forget. Her concert is definitely a must see for kids, teens and adults.