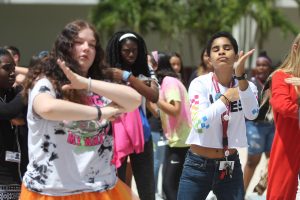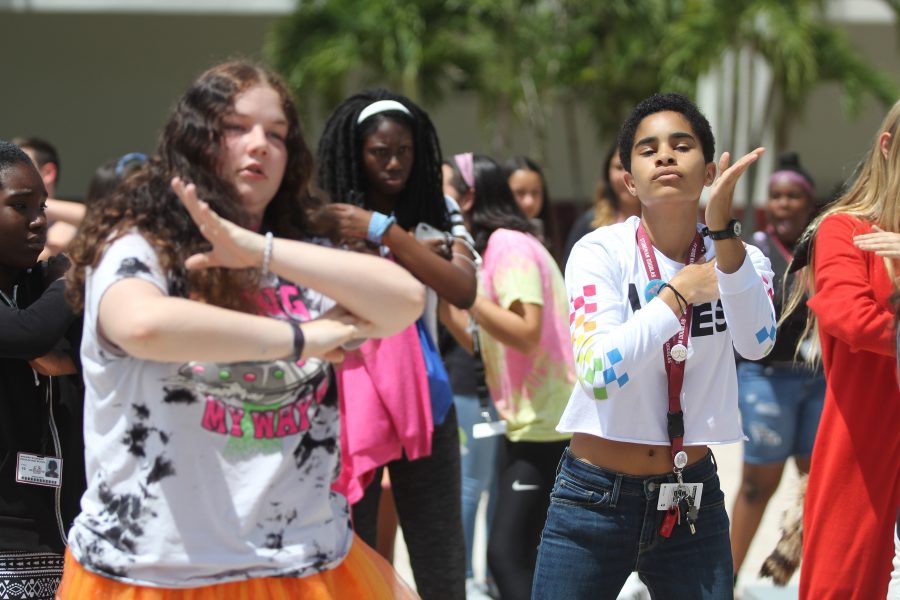 On Wednesday Sept. 5, the Marjory Stoneman Douglas Student Government hosted the annual "Wacky Wednesday" for spirit week leading up to homecoming this weekend. A popular trend amongst students was tye-dye and neon colors, along with glitter, head bobbers and colorful accessories.
Lunch time activities hosted by leadership occurred during both lunches and games such as musical chairs, corn hole
and freeze dance were held. The DJ, senior Ethan Rocha, played songs such as "The Cha Cha slide," by DJ Casper and "In My Feelings" by Drake that hyped up student enthusiasm.
Wacky Wednesday was a hit with many students looking forward to the rest of spirit week. It is a spirit week tradition that always leaves its mark.