TikTok's Hair by Chrissy receives hate over controversy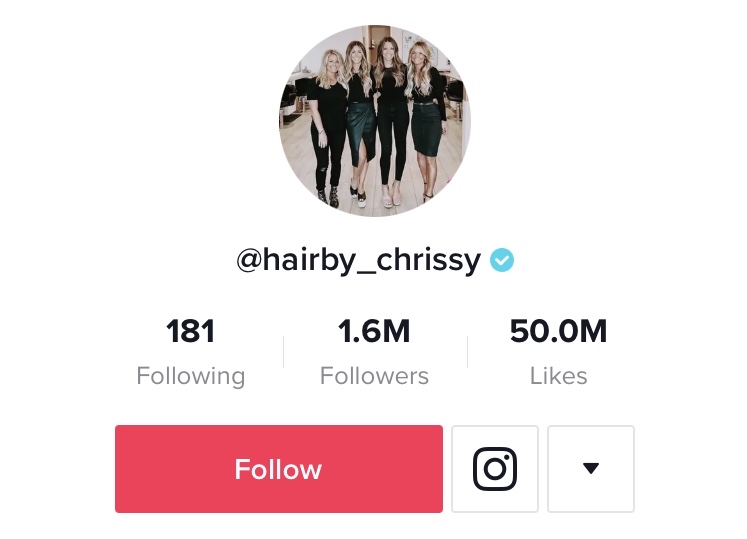 Hair By Chrissy is a TikTok and Instagram account run by hairdresser Chrissy Rasmussen. She began her account in August 2019 and has gained over a million followers since then.
Rasmussen owns Habit Salon, a set of two internet-famous hair salons located in both Arizona and Los Angeles. The salons have become very popular amongst celebrities and influencers including Dixie D'Amelio, Cynthia Parker, Eliza Minor and Mackenzie Ziegler.
Her account gained an immense amount of fame since the start of the pandemic due to people's lack of entertainment while in quarantine. However, the fame isn't all good news. Hair By Chrissy has received tons of backlash from social media users after followers began noticing that she wasn't complying with California's Covid-19 regulations in her new Los Angeles salon.
"I think she is very talented and her work is amazing but prompting all of this on tik Tok without wearing masks isn't good for her brand," freshman Lauren Buchwald said. "I believe that if she wants to be an influencer she needs to be setting a good example for her followers when it comes to following the corona guidelines."
Many followers have noticed that she follows the same procedure for every client's hair. Whether it's a color or add in extensions, she always seems to stay within her comfort zone.
"She is amazing at what she does, but never seems to try anything new," freshman Amanda Visners said.
Not only is Rasmussen receiving resentment due to her inability to follow COVID-19 guidelines, but she has also been called out for being racist and cyberbullying kids through social media. Seen from the comments on her recent TikTok posts, followers have noticed that Rasmussen prefers to do customers' hair of her own color and ethnicity. Many people have claimed Rasmussen has deleted negative reviews and comments calling her out for the unwelcoming environment she has created in the salon.
"Rasmussen depicts a very irresponsible and childish platform to her viewers," freshman Mariah Romay said. "She clearly does not embody a role model."
Not only does Rasmussen receive hate in her comments and reviews, but people have begun mocking her Tik Toks. The videos mock Rasmussen by not wearing a mask and embodying the character by acting disrespectful toward the "clients" in a rude manner.
Although she receives so much hate, she still maintains her status of over 1.5 million followers on her TikTok account and almost 900,000 on her Instagram. No matter how many people may hate her, it is undeniable her account has kept fans entertained over the past few months. Many enjoy watching her content due to the famous influencers who have documented their hair transformations
There are plenty of hair salons that will give you influencer hair, but should you choose to pay hundreds or thousands of dollars for it? When compared to any other hair salon it is obvious that all the services she offers are well overpriced. At a typical hair salon, a haircut for anywhere from $10. Rasmussen charges over 5 times more than this for a simple hair cut.
"Rasmussen charges an excessive amount of money for something that isn't worth the price," freshman Jessie Gesund said. "These extensions are way too expensive."
A haircut can range anywhere from $50-65, extensions are about $695-1,500+ and coloring, depending on your style, varies anywhere between $130-$350+. When comparing these prices to any other salon it is obvious how overpriced her fake hair really is.
As Hair By Chrissy continues to receive negative comments on her social media platforms, she finally comes to the decision of turning her comments off, however, she is yet to respond to the backlash.