Taylor Swift to begin re-recording her old albums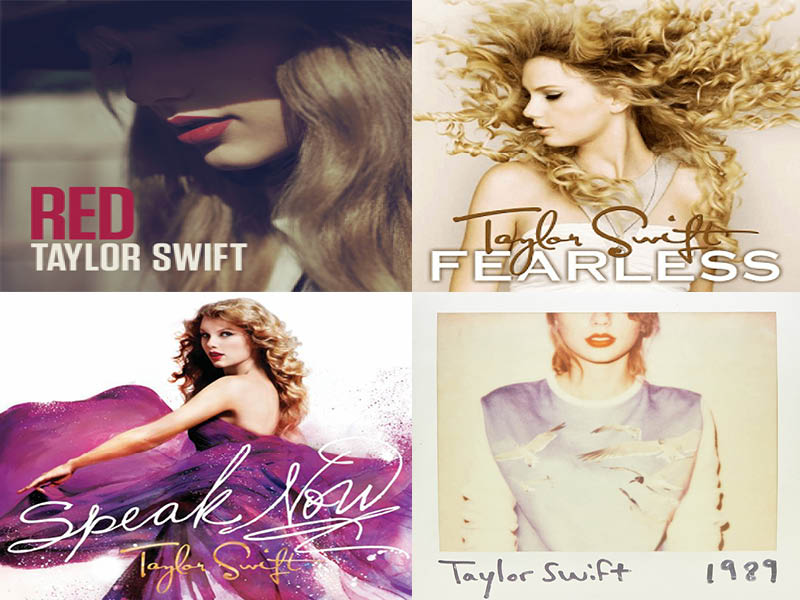 Almost three months after Taylor Swift released her album "Folklore," it has been announced that her previous albums, now owned by Big Machine Label Groups Records, are being re-recorded. Swift is allowed to record her albums starting in November.
"I think that it's not good [that Swift is re-recording] because she is the one that made the song and she doesn't have to ask for permission [for ownership of her own work]," freshman Sebastian Guzman said.
Big Machine is one of the most successful independent labels in the country. After Swift left Big Machine music label on Nov. 19, 2018. Big Machine music label decided to sell their music label for $300 million. On Tuesday, June 30 it was announced that Justin Bieber's manager Scooter Braun and The Carlyle Group had given $300 million to buy Big Machine.
Braun now has all of the ownership rights to Swift's songs, due to him obtaining Big Machine music labels. If someone were to use any of Swift's songs they would ask Braun for permission. Swift will have to re-record all of her previous albums that come before her Lover album.
"I think it's unfair that she has to re-record all of her music. She should have rights over them because she worked hard to make her career," junior Amara Arida said.
Braun used to collaborate with Kanye West, whom Taylor previously experienced many conflicts, leaving them in an ongoing feud. The feud began in 2009 when West publicly interrupted Swift's speech at the MTV Video Music Awards. Swift talked about the events of both feuds in her documentary "Miss American," which follows her throughout writing her last record with Big Machine, "Reputation," and her first album with Republic Records, "Lover."
"Her former record label should not have done what they did," senior Trishana Mungal said. "I hope that by her re-recording the albums she'll be able to regain her name and status in the music business."
In an interview with CBS, Swift said she plans to sidestep Braun by rerecording her entire songbook which includes all the songs she released prior to the Lover album.
Swift will be adding different elements while composing her new albums. She will be recording the new versions of her albums with Universal Music Group Swift, along with Republic Records, made this deal on Monday, Nov. 19, 2018.
This time Swift has made certain that she obtains ownership of her music. Therefore, when creating her new albums, she will own the rights to her songs.
When asked why this is so important to her in an interview with NPR Music, Swift responded, "I think artists deserve to own their work. I just feel very passionately about that."
Swift's song "Only the Young" is now featured in Biden-Harris's 2020 election advertisement. This is the first political advertisement that has one of Swift's songs. "Only the Young" shows that young people should vote, and they do have a say in how the world changes.
With Swift's new songbook album coming, licensers will have to directly go to Swift to access rights to her music. This will allow Swift to have possession of all rights to her music and determine how it is used.
As of right now, there is no set date for when the finalized version will be released, but her fans are awaiting the re-recordings.