MSD welcomes an increase of students returning to school for second semester
In response to the COVID-19 pandemic, Marjory Stoneman Douglas High School has required students to learn virtually using platforms such as Canvas and Microsoft Teams. This shift began on Mar. 30, 2020 when students returned from spring break, in order to keep students and staff safe from contracting the virus.
Up until the first quarter of the 2020-21 school year, all students were still learning online. Then in the second quarter, students were given the option to return to in-person learning on campus or remain online learning at home. Now, for the second semester, students chose whether or not they wished to continue with remote learning or to go back to school, beginning on Jan 13.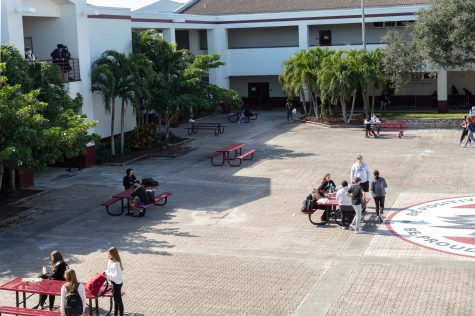 In preparation, the school administration has established a multitude of precautions to keep students and staff as safe as possible. Yet, many students and parents were still hesitant to return to school. Third-quarter has shown to have a very small increase in the percentage of students returning, compared to the second quarter of this year.
"I don't see the point in sending [my children] back if it's mostly the same online, it's not worth the risk," Jamie Franco, the mother of senior Alex Betancourt and sophomore Emma Betancourt, said.
The majority of teachers were required to return as well, except for those under special circumstances. All students who chose not to return continued to join their Microsoft Teams calls from their off-campus locations, and those who did, logged in on campus.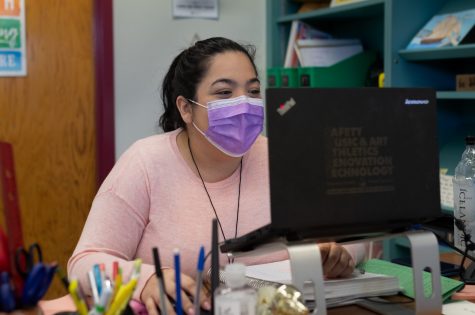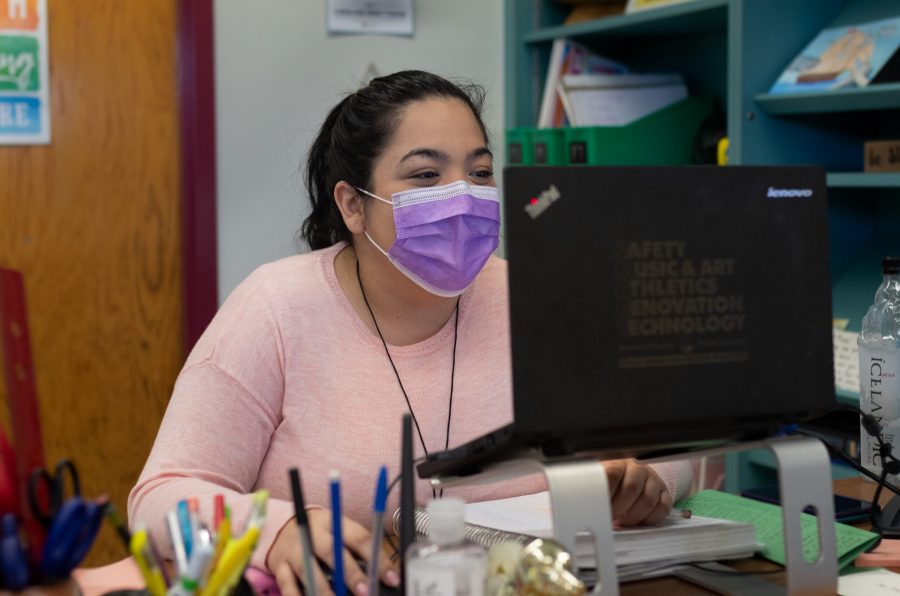 According to Principal Michelle Kefford, about 7% of the senior class, 10% of the junior class, 17% of the sophomore class and 20% of the freshman class returned in person for the second quarter. 
On the other hand, about 3% of the senior class, 6% of the junior class, 13% of the sophomore class and 22% of the freshmen class have returned for the third quarter. The percentages have only increased by a small amount, but still more students have been reported to return overall.
Students have returned for various reasons such as to get out of their house, to interact socially or to improve their grades. Many also feel the precautions the administration has put in place will keep them safe.
"I have seen an improvement in my grades and I am paying [more] attention," sophomore Vincent Dion said. "I [also] feel my ability to learn has gone up with less kids in the classroom." 
School not only offers a time for students to learn, but also interact with their peers. 
"I didn't go to in-person school [for] the first semester because I thought that staying at home sounded better than having to go to school," sophomore Justin Valentine said, "I went for the 2nd semester because I thought it was going to be different and there [was] going to be more people."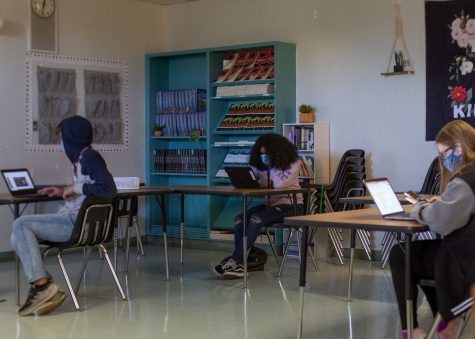 The third quarter will be the same as the other quarters, where teachers will still teach their classes through Microsoft Teams meetings. Students that return to school will continue bringing their laptops and headphones on a daily basis in order to join their calls. 
One of the only differences going into the second semester is the mandated return of all teachers to the campus.
"All teachers are returning; however, a few have decided to take a temporary leave and two have decided not to return this year," Kefford said. 
Due to the fact that teachers must return to campus, overflow rooms will no longer be used. Additionally, since more students are returning, the number of students in classrooms will increase.
"Of course an increase in students is concerning," sophomore Alejandra Silva said.
"To put it simply, more people means more opportunities for the virus to spread." 
So far, there have been no major struggles with students following COVD-19 protocols.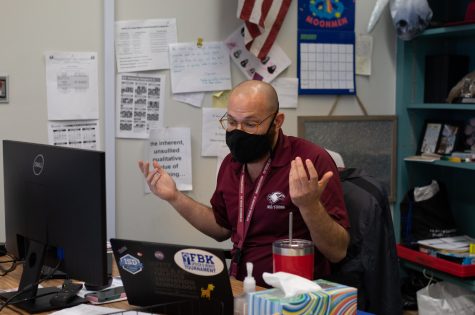 "We are so happy to see more students on campus. We are very proud of our students' ability to adapt and adhere to the safety protocols," Kefford said. "We miss our Eagles terribly and cannot wait to have all of our students back on campus." 
For more information concerning the second semester, visit the MSD website.