[Club Profile] MSD Debate team is determined to succeed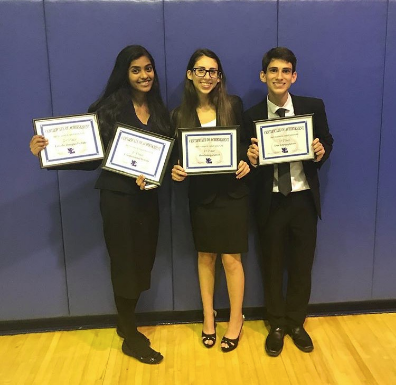 Einav Cohen
September 28, 2017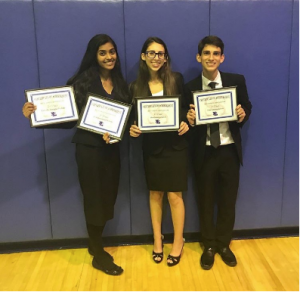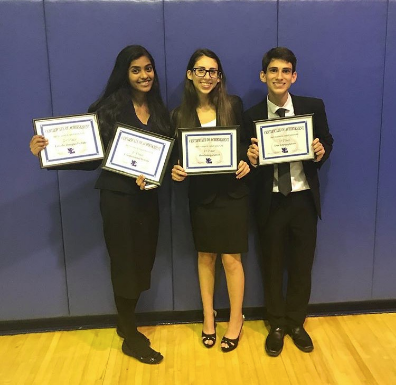 The Marjory Stoneman Douglas Debate club is an award-winning program that attracts dozens of members each year. The club is run by Jesus Caro, a debate teacher who joined the MSD staff last year. Debate, like several other classes at MSD, is a co-curricular organization that focuses not only on the classroom, but also after school events such as competitions.
The Debate Club introduces new members to the world of debate through a system of "novices." First year debaters are assisted by the novices until they have improved their skills enough to work effectively on their own.
"The purpose of speech and debate is for students to find their voice, to [do] something that they are passionate about, to advocate for it and to be able to advocate for themselves," Caro said.
According to Director of Novice Activities Daniel Bishop, although it is a generally competitive environment, close friendships are often made since they all share a similar passion: debate.
"Most of my best friends are from speech; they're all really awesome," Bishop said.
The club competes in tournaments in two areas of competition: speech and debate. The speech portion of these competitions consists of memorizing a monologue and performing it in front of judges, which some debate students compare to acting. The debate portion of the competition requires students to prepare a defense for a topic they are given beforehand. Each competitor debates with other students coming from different high schools.
After districts, competitors who have placed high enough in their category proceed to regionals and then to states.
"Everyone is working extremely hard to reach nationals. It's a lot of work, but the debate team as a whole is determined to be successful," sophomore Talia Rumsky said.
While no MSD student has yet to make it to the national level, the debate team continues to work toward this goal.