[Brief] JV girls volleyball team beats Northeast High at home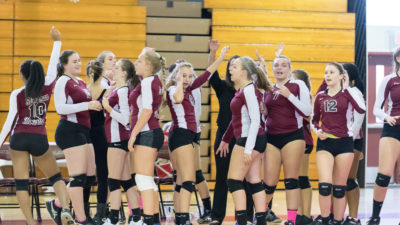 Einav Cohen
October 16, 2017
The girls junior varsity volleyball team played a home game on Oct. 12, 2017 against Northeast High. The JV team won with a score of 25-4, most points a result of their strong serves.
"I'm happy that Christina, our coach, put in every player. Even though the season has ended, we ran undefeated and I'll still feel very close with my girls. We'll always be like a family," team captain Alex McWalter said.
The players felt that the supportive MSD crowd gave them the courage they needed to win the game.
"Playing at home, you have a lot of fans behind you with a lot of spirit. It's also just more comfortable at home," sophomore Samantha Blahut said.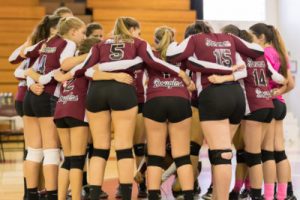 This was the last JV game this season, but the girls varsity team will be going on to play one more game at districts on Oct. 16, 2017. To support the varsity team, the JV girls will be dressing up for team spirit.