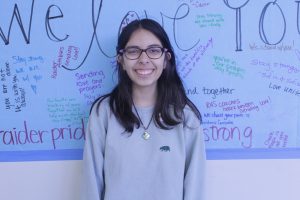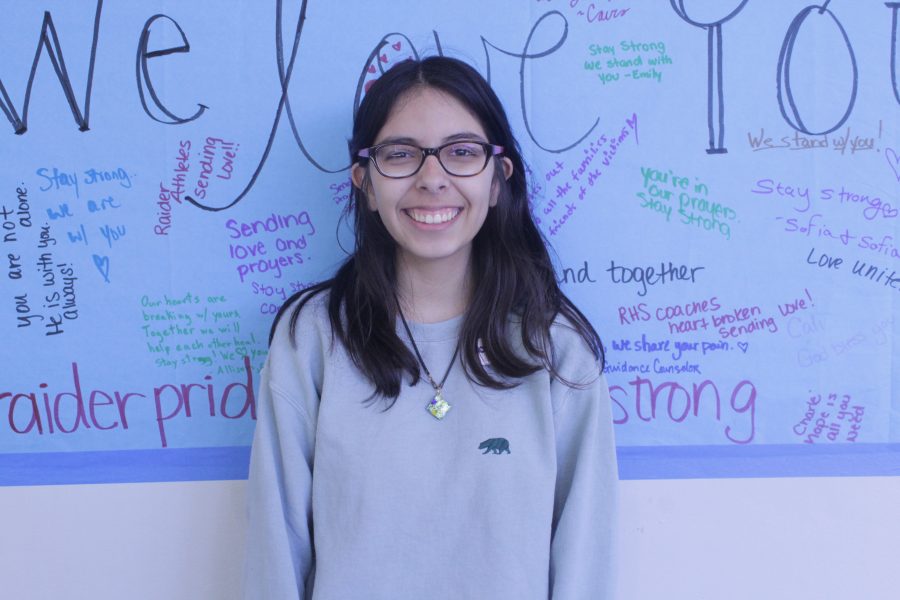 Junior Isabel Chequer is an enthusiastic member of the Marjory Stoneman Douglas High School Yearbook Club who loves movies, architecture, learning and experiencing the world. However, on Feb. 14, she experienced the effects of the tragedy at MSD. She was struck in the toe and upper arm by flying pieces of shrapnel. Although, according to her, she did not even realize she was injured until later.
"It never registered that I may have been injured. I remember feeling a sharp pain in my foot, but I believed someone had stepped on it," Chequer said. "It wasn't until I saw a hole in my shoe that I realized I was shot. I also realized there was a profuse amount of blood in a certain area of my arm, and I lifted up my sleeve and saw the graze on my arm."
She indicated that the full impact of what had happened did not register until she saw broken glass from the window on her classroom door scattered across the floor as her and her classmates evacuated. Her first instinct upon this realization was to call 911; she called twice, but both calls dropped due to the amount of calls they had been receiving that day. After she was relocated to a safer location, she called her mother to reassure her that she was okay, despite being wounded.
According to Chequer, she was brought to the hospital around 3:30 p.m. and was released several hours later around 10 p.m. with a bandage around her injuries. She returned to school on Feb. 28 with the rest of the student body, with an optimistic outlook on the rest of the school year.
"Seeing everyone at school today made my heart really happy. I hope the same energy is carried out for the rest of the year," she tweeted on the first day back from the handle @isabelchequer.
Chequer believes that she was able to keep her composure following the horrific experience better than most, which she attributes to an officer she talked to in the hospital. He told her about what it was like for him the first time he was involved in his first shooting, and reassured her that everything was going to be okay.
"He kind of reassured me that this might happen or this might happen, but you're not going crazy. That's just how it is," Chequer said. "I think that's what helped me a lot. I have my ups and downs a lot, but I think if it weren't for that conversation I had with him, I would be a lot worse right now."
She indicates that she no longer sees MSD as school, but rather a reminder of the tragedy. However, she also says that her friends and family have helped her restore a feeling of normalcy on her journey to recovery.
"I don't really like going to school now. I don't see it as school," Chequer said. "But, I just kind of remind myself that all my friends are here, and I see them throughout the day. Everyone here is just trying to make me feel more comfortable."
While Chequer was only one of 17 people who were injured on that day out of over 3,000 students, she sympathizes with everyone at the school, recognizing that they are all going through a similar thing.
"Everyone is going through something, going through not the same exact thing as you, but something similar, [and to] a different degree," Chequer said. "I keep that in my mind, and it kind of makes me feel less strange."
Despite experiencing the tragedy on Feb. 14 and sustaining multiple injuries, Chequer's primary focus going into life is to maintain a positive attitude and experience life to its fullest.