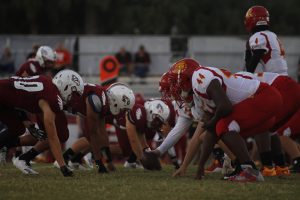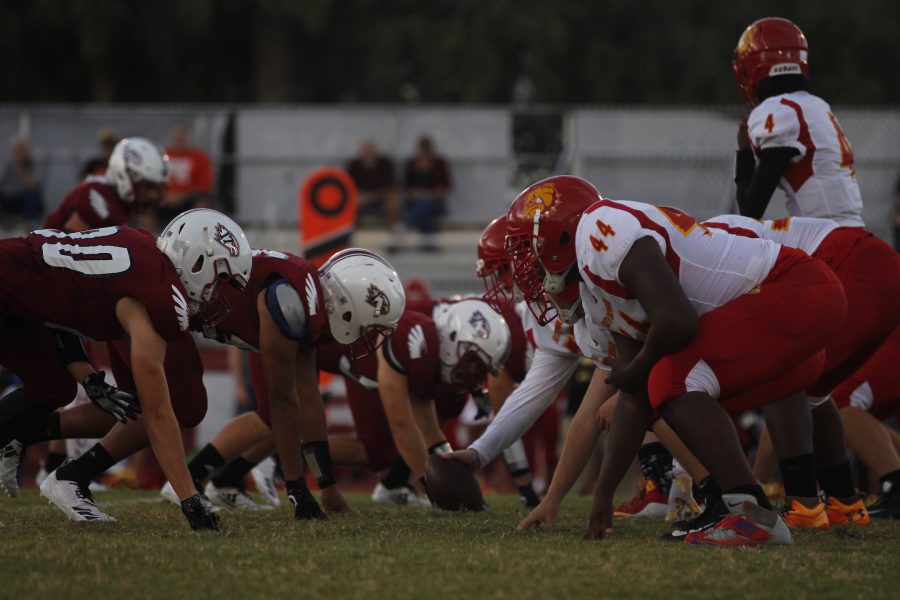 On Sept. 7, the men's football team faced South Broward High School for a victorious Homecoming game, beating the South Broward Bulls 23-6. The team wore their brand new all crimson red uniforms made by Adidas.
The Eagles won by 17 points, which many fans found symbolic considering the events of Feb. 14 that took 17 lives. There were about 2,000 fans at the game and almost all in support of the Eagles wearing all black. This was a big game for our school considering that this was our first home game of the year and our homecoming game.
"It was a crazy moment to even think about that [winning by 17 points]," defensive back Christian Higgins (2) said.
The football team came off of a big win in Georgia playing St. Matthews High School, hailing from Ottawa, Canada. This winning attitude and momentum carried over to Friday night against South Broward High School.
"We played great and battled all night long. We put a lot of time and effort into our practices," quarterback Ryan Kavanaugh (16) said.
Touchdowns were scored by Kavanaugh along with linebacker Aramis Warford (3) and running back Brian Smith (25). Running back Alex Rodriguez (20) scored a touchdown, however it got called back. Wide receiver Preston Sasser (12) helped the Eagles obtain first downs to move the chains and score touchdowns.
The team also had many defensive stops coming from cornerback (11) Roman Parodie. Higgins also plays on defense, but is also a kicker and helped team score extra points and put them in good field position with his punts.
Lineman Charlie Rothkopf (55) had multiple defensive stops on the night. This helped him win the MSD defensive player of the week. Not only that, but Rothkopf helped out on the offensive line as well.
This year the football team added a new flare to their defense, getting the idea from The University of Miami. The team got a turnover chain for the defense for when they get a fumble, interception, or make the opposing team turnover the ball. If they accomplished this, they come off the field to the sideline and wear the chain.
"I was impressed with the team and how good they performed in front of the crowd," head coach Willis May said.
The crowd went ecstatic after the game because of their win.The Eagles hope to keep their win streak going as they take on Piper High School next week.