'Ban Assault Weapons Now' plans to petition their way onto the ballot in 2020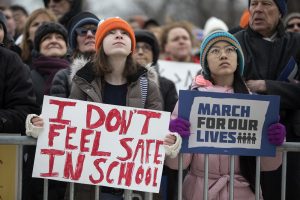 Firearm legislation has always been a contentious issue within the political sphere, yet with 2018 having a high number of mass shootings, and 2019 already starting off with some, Florida based group Ban Assault Weapons Now, or BAWN, wants to give Florida voters the chance to do something about it.
BAWN is a self-described common sense gun reform advocacy group with a very clear commitment to ban military-style assault weapons from being in the hands of civilians. The organization, led by Congressman Ted Deutch, and before him Mayor Walter "Skip" Campbell who passed away in Oct. 2018, is currently forming a committee of gun violence victims and prevention advocates with the goal of placing an amendment on the 2020 Florida ballot that, if passed, would constitutionally ban assault weapons in the state.
The organization's mission statement reads: "Our mission is simple: This campaign will place an amendment on the 2020 ballot in Florida to do what our elected leaders refuse to do: Ban Assault Weapons NOW."
The organization plans on getting this issue on the ballot through a petition. Florida state law allows voters to petition to add amendments to election ballots, allowing citizens to directly vote on the issue at hand.
This is no simple task, as BAWN will have to collect signatures from nearly 800,000 of Florida's 20 million citizens, a huge number for a policy as contentious as this. If the signatures are collected, and the amendment is on the ballot, the next step would be to actually pass the legislation, which would require 60 percent of the voting population's approval.
"I think that's a huge step in the right direction to ending gun violence." Sophomore Daniel Duff said. "Rep. Deutch has everyone's best interests in mind, and I trust him as my representative to keep me and my classmates safe, and that's a great way to start."
The organization believes that they can succeed, and that the research backs them up. On the BAWN website, the organization cites statistics that show 67 percent of Americans support an assault weapons ban, and 70 percent of Florida voters favor an assault weapons ban, numbers that seem to favor the likelihood of a proposed amendment getting passed, and a good sign for supporters of the cause.
If you want to sign the petition and get involved, you can find it on BAWN's website at bawnfl.org.