Women's varsity tennis team defeats St. Thomas Aquinas School at district tournament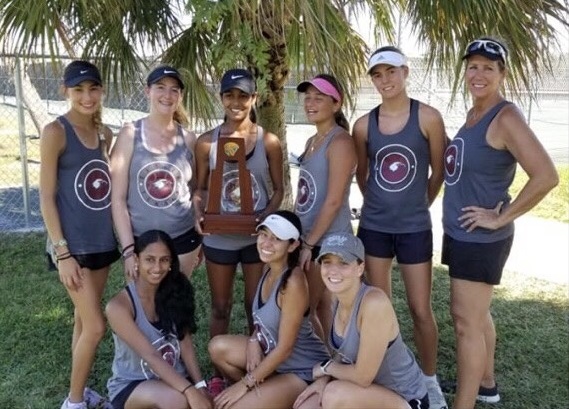 Tara Gaines
April 17, 2019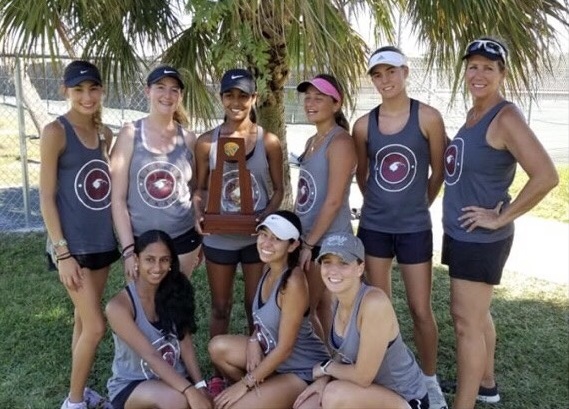 On Monday, April 15 and Tuesday, April 16, the women's varsity tennis team district tournament took place on the tennis courts at MSD. The team played St. Thomas Aquinas School, their rivals.

All of the singles and doubles matches advanced to the championship winning three out of five singles, one players versus another, and one out of two doubles, two players versus another two.

During the games, there was some drama and controversy because both teams are very competitive with each other.

"Districts was a roller coaster of emotions," senior Allie Schuller said. "We had to battle against st thomas which was a challenge but getting the win in the end made it all worth it."

The girls were expected to play well but without overconfidence so that would not ruin the way they played the game.

"I expected the girls to do good at districts but I never put that out there for everyone to know," coach Amy Withers-Pena said. "We have to earn every win that we get."

The number one doubles, Lekha Varudandi and Rachel Swan, will advance straight to state tournament while the rest of the team will take on regional tournament.

On Tuesday, April 23 the girls will play in regionals and if they win that they will advance to sectionals against St. Thomas again on Thursday, April 25.

The team is expected to play well and stay focused during the upcoming matches for a positive outcome.