School fashion changes with virtual class
For some teenagers at Marjory Stoneman Douglas High School, back to school outfits are nerve-racking to put together. Every August, these students may experience both excitement and anxiety when back to school shopping with their friends; some of them may even think that picking out the perfect outfit is the best way to kick off the new school year.
During this time of the year, popular clothing stores, like Forever21 and PrincessPolly, stock up on the latest clothing trends which, at the moment, include mom jeans and tie-dyed tees. There are various clothing styles available for schoolwear. Although, this typical back to school clothing routine is subject to change because of distance learning.
With the school system becoming virtual this fall, MSD students may be uncertain about what their classmates are wearing to school. They may even be questioning if dressing up for the back to school season is still something to look forward to, like it was before moving to virtual school.
Teenagers often bond with others of similar interests through clothing. This is because clothing is a form of self-expression.
"I can definitely see that I have similar clothing taste as most of my friends since we all follow similar trends and shop from the same places," senior Caroline Kendall said.
It is truly exciting for some students to observe what others their age are wearing. As they can only see their friends through the screen, grasping at any clothing trends can be a little more difficult than it used to be.
Many MSD students are taking advantage of the privileges of learning from home and wearing anything that they desire. After all, they are sitting in front of the computer for very long periods of time. From baggy pajamas to DECA uniforms, students have a wide range of choices to pick from.
It turns out that several students have been modifying their outfits depending on whether it is a silver or burgundy day, just as they would in physical school.
"[I dress] more comfy on burgundy [days] and formal on silver [days]." junior Amoli Kulkarni said. "[On silver days,] my classes are of a higher level so I need to dress more appropriately."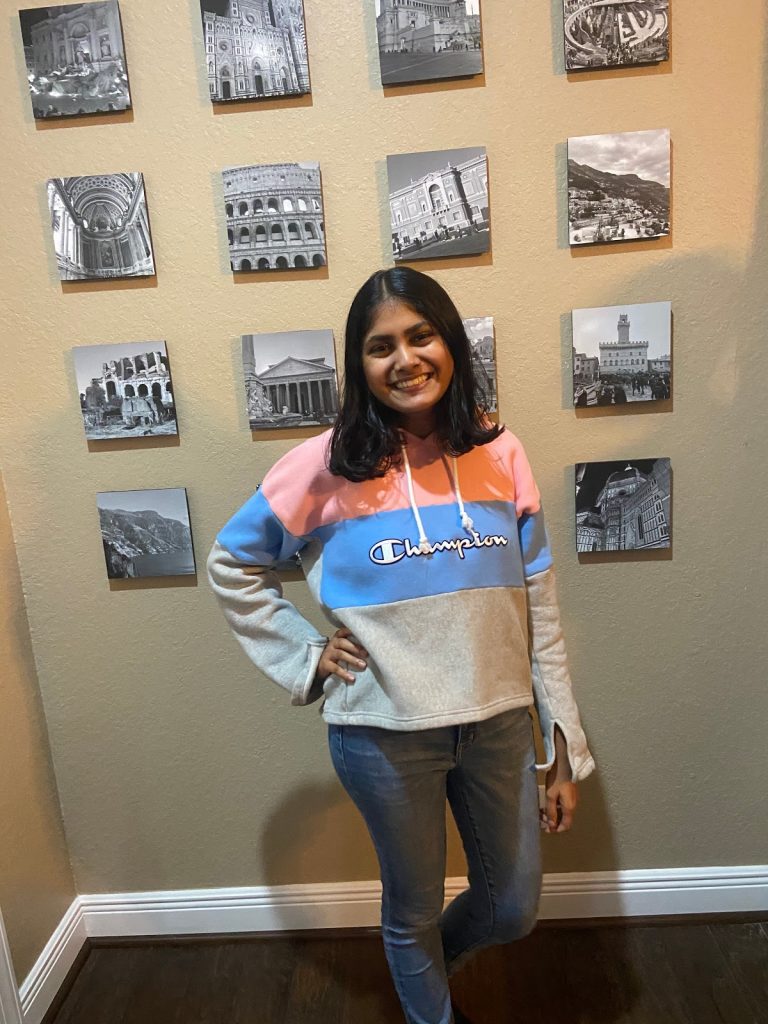 Various high school students feel obligated to dress more formally on some days and more comfortably on other days. Some base this on the difficulty or requirements of courses that are taken on certain days.
"On my silver days I have my color guard class which requires me to change into athletic wear whereas on my burgundy days I can wear whatever," freshman Arabel Vazquez said.
For others, they no longer need to worry about changing into an appropriate outfit for a class.
"For online school, my outfits don't really change," Kendall said. "When we were in physical school, I would base my outfit upon whether or not I had extracurriculars, outdoor classes, or cold classes."
This change of attire fluctuates between students because even though activities such as color guard still require changes of clothing, not all of them do.
"On a daily basis I wear t-shirts with either shorts, jeans, leggings or joggers plus the occasional crop top," Vazquez said.
As it appears, a fair amount of students are still wearing outfits that would normally be worn to school.
Kulkarni wears a shirt and shorts on a daily basis. Additionally, she prefers wearing shorts over wearing jeans. This is commonly seen among other students at MSD. Even though shorts were preferably worn to in-person school, they have become a much more widespread trend due to distance learning.
"[What I wear to online school] doesn't matter at all. [Shorts] can go with any shirt I have," senior Anthony Viagas said.
Shorts come in various styles and colors; students can wear jean shorts or exercise shorts, and still feel comfortable. Shorts also can be paired with most shirts and fit any outfit type.
"I wore a tank top [to online school] because it is really comfortable," Kendall said. "I would probably wear it to school, but I would definitely bring a jacket."
Students are not only wearing bottoms that provide comfort to them, but tops as well.
However, if teenagers get too lenient with their virtual school outfits, their clothing choice could potentially affect their motivation for class. For instance, pajamas are associated with sleeping; wearing them may cause a student to be sleepy instead of being focused. Online school outfits can transform a student's mindset towards school.
"Wearing pajamas would definitely make me feel less focused than wearing clothes that I would normally wear to school," senior Vanessa Williams said.
Williams claims that she has more motivation when she dresses up as she would to physical school.
"When I get ready in the mornings, I feel much more ready for online school," sophomore Karishma Advani said. "[When we go back to school] I'd wear something a little nicer because I'd be excited to dress up a little. [I'd] probably wear jeans and a nicer top."
Several students can agree that wearing regular clothes instead of pajamas allows for a positive mindset towards school.
Even though the back-to-school season may not be the same as it was in previous years, with virtual school being in place, students are continuing to express themselves through clothing and creating trends amongst their classmates.