Pennsylvania high school students protest administration to promote gun control
Nikhita Nookala
April 10, 2018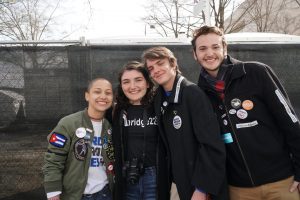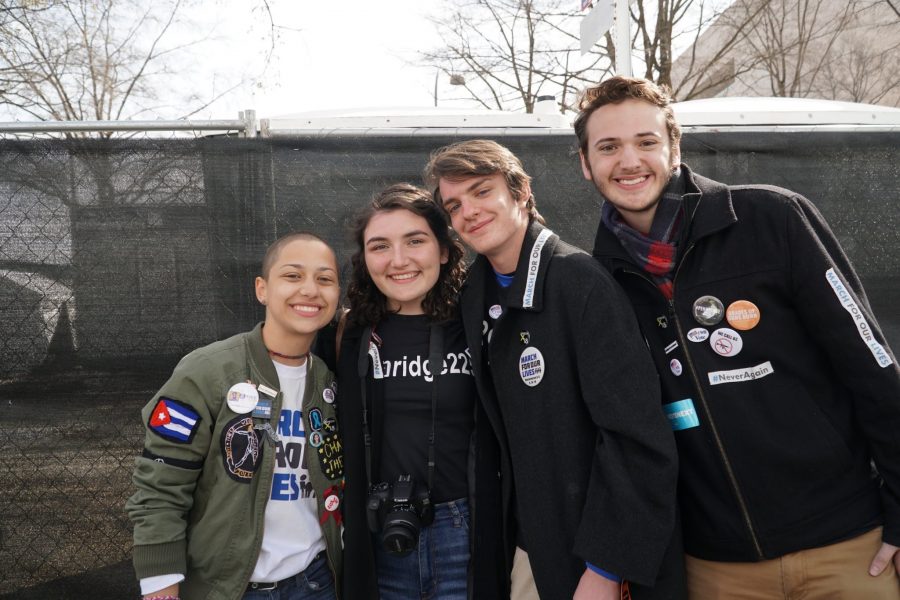 A group of high school students at Pennridge High School in Bucks County, Pennsylvania, has started a movement of their own, inspired by the activism of the students from Marjory Stoneman Douglas High School in the wake of the tragic Feb. 14 shooting. The organization, calling themselves Never Again Penn, is fighting to enact gun regulations in order to prevent gun violence from occurring in communities across America.
Two of the student activists, Pennridge senior Anna-Sophie Tinneny and Pennridge junior Joey Merkel, were included in the "Penn Ridge 225," a group of 225 students who decided to walk out on March 14 in solidarity with MSD and other schools and communities that have suffered gun violence.
The 225 students were warned by their school board that they would be punished for participating in any kind of walkout or demonstration, but the students decided to go through with it anyway. As a result, all of them were given a Saturday morning detention, to be served on one of five available Saturdays from March 17 to April 21.
"It was definitely disheartening to know that the school board was planning to penalize us," Merkel said. "A lot of us simply decided to have that detention as a badge of honor and to take pride in the fact that we took a stand."
The students also traveled to Washington D.C. on March 24 to take part in the March for Our Lives on Pennsylvania Avenue. They were given credentials to access the left section of the barricades, alongside George Clooney, Jimmy Fallon and MSD students and teachers. The group was also able to meet the March for Our Lives organizers after the event.
"We just felt that we had to be there where all the action was taking place," Tinneny said. "It was incredible to get to meet The Eagle Eye team, as well as Sam Deitsch, Matt Deitsch, Emma and David and to be able to connect with the students from Parkland."
So grateful to have been able to meet these brave, inspirational MSD students. We'll continue to march, stand, and fight with you. #MarchForOurLives #NeverAgainMSD #Pennridge225 pic.twitter.com/asdIG7hqMA

— Pennridge 225 (@NeverAgainPenn) March 25, 2018
Tinneny has a personal history with gun violence, with her uncle shot and killed by a stalker who had been issued a restraining order. She also shared a story close to the community of Penn Ridge, where three students in her senior class assaulted and killed a recent graduate of the school with a gun.
"The stepsister of the alum, the one who was attacked, is actually in my class," Merkel said. "It definitely is something that really affected the community."
The students who served their Saturday morning detentions did not do so silently. In the first one, on March 17, students were greeted with incredible support from the community, with breakfast and lunch items being brought to them before and after their detention. The students decided to all wear orange in support of gun violence reform, but Tinneny wanted to do more.
"Near the end of the detention, I looked at my clock and noticed it was 9:23, and there were exactly 17 minutes left in our detention, and I took that as a sign," Tinneny said. "I just started to read the names of the victims, one per minute."
In another session, Merkel took over where Tinneny left off.
"Well, I didn't really plan it out as much as she did; it was all kind of spur-of-the-moment," Merkel said. "We all just read the names of the victims whose sign we were wearing, and then the rest of the time we sat in silence. It didn't take 17 minutes or anything, but it still had an impact."
The students have partnered with an organization called "Bucks Students Demand Action," a chapter of Students Demand Action, which is a group dedicated to fighting gun violence with legislative reform. They have managed to organize meetings with legislators as well, though they were not able to organize them on the same day as the April 7 Town Hall for Our Lives movement.
"We're organizing a meeting with some congressional candidates on April 27, partly because our representatives weren't available to meet with us on the April 7 date," Tinneny said. "Although, most of them are Democrats, we understand why a Republican candidate may not choose to attend something like this."
The students plan to meet with Democratic congressional candidates Rachel Reddick, Scott Wallace and Steve Bacher. They also plan to meet with Democratic state legislative candidate Steve Santasiero and have a meeting scheduled with current Rep. Brian Fitzpatrick, R-PA.
"We were pretty excited to get that meeting with Fitzpatrick," Tinneny said. "Like, no one gets a meeting with Fitzpatrick."
The Pennridge students hope to keep the momentum of the March for Our Lives movement going and hope to support the MSD family from afar. They share a similar goal, which is to prevent gun violence and senseless deaths from happening in any community across America. Through their perseverance, activism and determination, the legacy of the MSD 17 and that of the MSD student activists is kept shining bright.