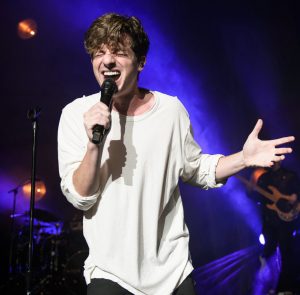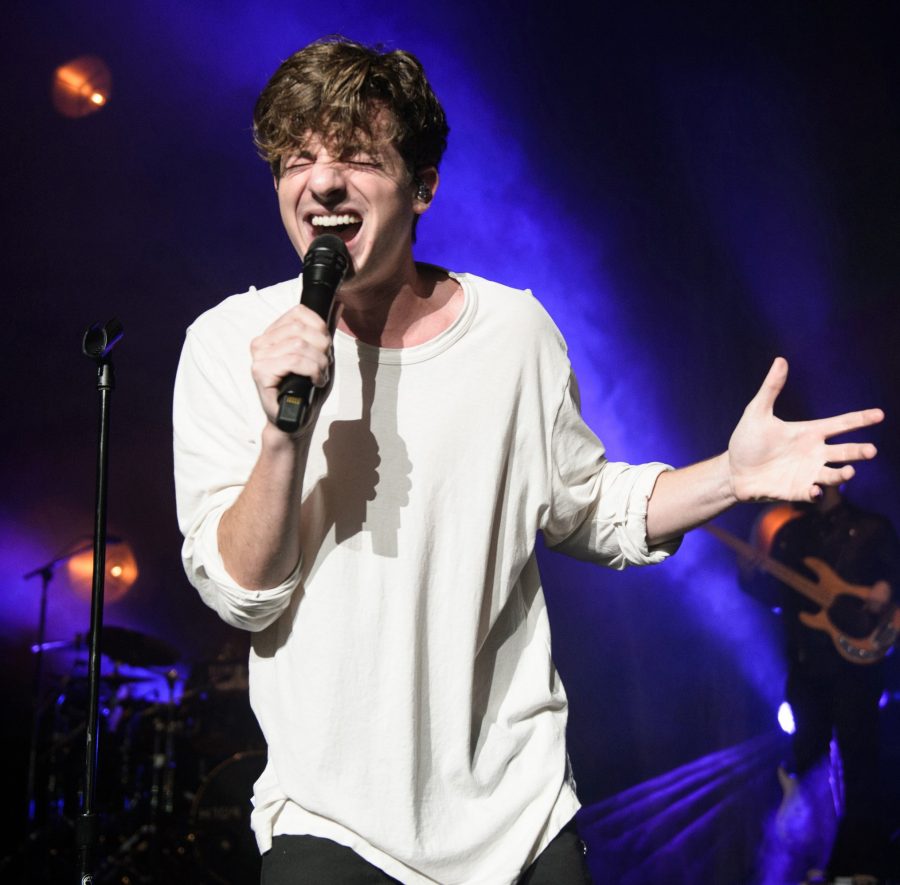 On Sept. 1, Charlie Puth performed at the Coral Sky Amphitheater in West Palm Beach, Florida for his 33rd and final concert of the "Voicenotes" tour in America.
        "Voicenotes" is not only the name of Charlie Puth's third concert tour but also the name of his latest album which was released on May 11,2018 and is Puth's second studio album.
        When walking into the large open stadium, fans could see tens of thousands of adults and kids alike bustling about in search of food and merchandise before the scheduled beginning time of 7:30 pm, with Hailee Steinfeld opening.
Steinfeld performed 9 songs, two of which being her hits "Starving" and "Capital Letters" from Fifty Shades of Grey. She also performed her soon to be released song "Used to This," and she introduces it as "one of (her) favorite songs that she has ever, ever worked on and how it's about falling in love for the first time."
        After Steinfeld performed and left the stage with a final goodbye and group hug with her dancers, the fans were left to wait with anticipation for the man of the day: Charlie Puth. Videos about Puth's self-designed car and motorcycle played over the loudspeakers as fans hurried to their seats for a final time. And finally, with a drop of white curtains and a few beats from the drums, Charlie Puth began to perform.
        In total, Puth performed 16 songs, nearly all of them were from his album. Hit songs such as "The Way I Am" and "How Long" were huge crowd pleasers, especially when accompanied by Puth's many cheesy jokes.
Lights flashed and screams raged on through "Empty Cups" and "Marvin Gaye" accompanied by Puth's favored keyboard and high notes, but all fell silent for song number eight, "Change."
        "Change" was dedicated to the lives lost in gun violence and was written for the world in hope for change. During this heartfelt performance, Puth, accompanied by the smooth playing of an acoustic guitar, shared the message that the world needed to change. The end of the song was greeted with thundering applause and happy, yet heavy, hearts. However, the highlight of the performance was yet to come.
        After playing "We Don't Talk Anymore" and "Somebody Told Me," Puth surprised his fans by taking off his shirt. Fan's screams filled the outdoor arena and Puth stood with a smile as he began his 11th song, "Done For Me."
        Charlie Puth finished his performance with a fan favorite, "Boy," before running off stage without a goodbye. However, like most concerts the fans began the mantra of "encore." Of course, Puth ran back out and officially ended his concert with his break out song "See You Again."
        "Voicenotes" was a concert worth all of the money. Even though it left the fans wanting more, many were satisfied with the final product and the ability to hear one of their favorite artists live and in person.